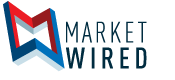 Fish & Richardson Announces Six Principals Named 2016 "Life Science Stars" by LMG Life Sciences
/EINPresswire.com/ -- Firm's Life Sciences practice also receives top rankings
BOSTON, MA--(Marketwired - Nov 21, 2016) - Fish & Richardson announced today that six of its principals -- Gwilym Attwell, Juanita Brooks, Dr. Janis Fraser, Dr. Teresa Lavoie, Terry Mahn, and Jonathan Singer -- were named "Life Science Stars" for 2016 in the fifth annual edition of LMG Life Sciences. One client noted that Fish attorneys possess "exceptional skills as patent litigation trial counsel" and "get the importance of being a good partner."
The firm's Life Sciences practice also received top rankings. Fish was "Highly Recommended" for Patent Prosecution, Patent Strategy and Management, and General Patent Litigation and "Recommended" for Hatch-Waxman Patent Litigation (Branded). Fish also was named a finalist at the LMG Life Sciences Awards 2016 for General Patent Litigation Firm of the Year and Inter-Partes Review Firm of the Year. 
The annual awards recognize the leading attorneys, law firms, and in-house counsel teams that have played a significant role in the life sciences industry over the last 12 months.
Fish's Life Sciences group works with large and small companies, along with academic and research institutions, to protect their most valuable innovations. The firm offers biotechnology and pharmaceutical clients a wide range of services, including patent prosecution and portfolio management, strategic counseling and opinions, and licensing and agreements; representation in post-grant proceedings before the Patent Trial and Appeal Board; counsel on FDA regulation and patent exclusivity; and litigation, including representation in Hatch-Waxman cases.
The Legal Media Group publishes the LMG Life Sciences guide annually in association with Euromoney Institutional Investor. The guide is based on nearly 1,000 interviews and surveys completed by partners active in the market, interviews with clients and leading lawyers, and a review of public information.
Fish & Richardson is a global patent, intellectual property (IP) litigation, and commercial litigation law firm with more than 400 attorneys and technology specialists across the U.S. and Europe. Fish has been named the #1 patent litigation firm in the U.S. for 13 consecutive years and is one of the busiest post-grant firms, representing more petitioners at the PTAB than any other firm. Fish has been winning cases worth billions in controversy -- often by making new law -- for the most innovative clients and influential industry leaders since 1878. For more information, visit www.fr.com.