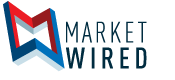 Pegasystems Named a Leader in CRM Suites For Enterprise Organizations by Leading Analyst Firm
/EINPresswire.com/ -- CAMBRIDGE, MA--(Marketwired - November 21, 2016) - Pegasystems Inc. (NASDAQ: PEGA), the software company empowering customer engagement at the world's leading enterprises, today announced that Forrester has named Pega a Leader in The Forrester Wave™: CRM Suites For Enterprise Organizations, Q4 2016 (1).
Forrester evaluated the nine most significant CRM suites from eight prominent vendors across 36 different criteria. In the report, Forrester makes the following observation: "Cambridge, Massachusetts-based Pegasystems grounds its CRM strategy in its strengths in business process and case management to orchestrate the end-to-end customer journey in real-time, across communication channels, with predictive analytics for next-best-action capabilities."
Describing Pega CRM as a suite that "empowers organizations to predictively engage," the report also notes: "Pegasystems' strengths lie in its decisioning hub, which models and predicts customer behavior and fuels a service agent's next best action." The Pega® Customer Decision Hub, part of Pega's unified suite of customer engagement applications, uses artificial intelligence to sense and predict customers' moments of need and automatically orchestrate insight-driven actions across the enterprise.
Pegasystems was recently named a Leader by Gartner in the Magic Quadrant for the CRM Customer Engagement Center (2) and a Market Leader by Ovum in the Ovum Decision Matrix: Selecting a Customer Relationship Management Solution, 2016-17 (3). Forrester has previously named Pega a Leader in its The Forrester Wave™: Customer Service Solutions For Enterprise Organizations, Q4 2015 (4) and The Forrester Wave™: Real-Time Interaction Management, Q3 2015 (5).
Pega's end-to-end suite of customer engagement applications for marketing, sales, and service combine its market-leading business rules engine with sophisticated and intelligent real-time analytics. Powered by the Pega Customer Decision Hub, Pega enables clients to constantly anticipate customers' changing needs and provide personalized recommendations throughout the customer journey. By engaging customers with the right message at the right time on the right channel, businesses can increase customer satisfaction while enhancing the customer lifetime value.
Quotes & Commentary:
"Customers today expect contextually relevant experiences regardless of which channel they choose or where they are on their buying journey, from marketing to sales to customer service," said Don Schuerman, chief technology officer and vice president, product marketing, Pegasystems. "That means you have to put intelligence and automation at the center of your CRM to anticipate customer intent and streamline every experience. Pega's CRM suite - recognized as a Leader by Forrester Research - brings real-time artificial intelligence and powerful automation to every engagement."
Supporting Resources:
Analyst report: Forrester Wave for CRM for Enterprise Organizations
Product background: Pega CRM applications
Video: Pega CRM Build for Change
About Pegasystems
Pegasystems (NASDAQ: PEGA) develops strategic applications for marketing, sales, service, and operations. Pega's applications streamline critical business operations, connect enterprises to their customers seamlessly in real-time across channels, and adapt to meet rapidly changing requirements. Pega's Global 3000 customers include many of the world's most sophisticated and successful enterprises. Pega's applications, available in the cloud or on-premises, are built on its unified Pega® 7 Platform, which uses visual tools to easily extend and change applications to meet clients' strategic business needs. Pega's clients report that Pega gives them the fastest time to value, extremely rapid deployment, efficient re-use, and global scale. For more information, please visit us at http://www.pega.com.
All trademarks are the property of their respective owners.
Forrester Research: The Forrester Wave™: CRM Suites for Enterprise Organizations, Q4 2016," Kate Leggett, Stephen Powers, Mark Grannan, Sara Sjoblom, Chad Rafferty, and Peter Harrison, November 21, 2017
Gartner, Inc., "Magic Quadrant for the CRM Customer Engagement Center," Michael Maoz, Brian Manusama, May 4, 2016
Ovum Decision Matrix: Selecting a Customer Relationship Management Solution, 2016-17
Forrester Research: The Forrester Wave™: "Customer Service Solutions For Enterprise Organizations, Q4 2015," by Kate Leggett and Ian Jacobs, with Stephen Powers and Danielle Geoffroy, December 13, 2015
Forrester Research: The Forrester Wave™: "Real-Time Interaction Management, Q3 2015," Rusty Warner with Srividya Sridharan, Olivia French and Matthew Izzi, July 29, 2015