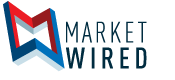 American Family Housing Partners with Local Organizations and Volunteers to Deliver and Serve Thanksgiving Meals to Southern Californians in Need
/EINPresswire.com/ -- OC Nonprofit Enters its 23rd Year of Helping Those Less Fortunate on Thanksgiving
WESTMINSTER, CA--(Marketwired - Nov 21, 2016) - This Thanksgiving, American Family Housing (AFH) will continue its tradition of feeding the homeless and less fortunate in and around Los Angeles, Orange and San Bernardino counties marking the 23rd consecutive year of this program. Today and tomorrow, the organization will deliver all of the groceries needed to prepare a traditional Thanksgiving meal to more than 200 local families who would not otherwise be able to afford such a feast; and on Thanksgiving Day it will serve 1,000+ additional hot dinners to families and individuals in need.
Over the next two days, American Family Housing will deliver Thanksgiving turkeys and other groceries to AFH clients and referrals who are homebound or cannot otherwise afford a Thanksgiving meal. The Albertsons Huntington Beach and Westminster locations have collected funds and donated the food that is being provided, and dozens of volunteers from the Illumination Foundation and Volunteers of America have stepped up to make the home deliveries.
Then, on Thanksgiving Day, Thursday, November 24, more than 1,000 hot meals are expected to be served at AFH's annual Thanksgiving meal service from 11 a.m. - 3 p.m. at the Westminster Community Center at 8200 Westminster Blvd., Westminster, CA 92683. The menu will once again feature traditional Thanksgiving fare, including turkey, mashed potatoes, gravy, dressing, cranberry sauce, green beans, salad and dessert. The event is FREE and open to the public.
"For American Family Housing, helping those less fortunate isn't just a Thanksgiving effort; it's a year-round commitment," says Donna Gallup, president and CEO of American Family Housing. "We are fortunate to have partners and volunteers who donate time, energy and funds to help us give our neighbors in need a life to be thankful for all year long."
Individuals can help contribute to this event in multiple ways -- by volunteering, making a monetary donation or donating a turkey or other food items. Visit www.afhusa.org for more information or contact Steve Harding at volunteer@afhusa.org or 714-897-3221.
ABOUT AMERICAN FAMILY HOUSING: Founded in 1985, American Family Housing (AFH) is a nonprofit organization that provides a continuum of housing and a broad spectrum of services to vulnerable populations facing barriers to achieving housing stability, including war veterans and adults with disabilities and mental illness. Operating 63 housing sites, with 283 units that serve more than 1,300 adults and children each year in Los Angeles, Orange and San Bernardino counties, AFH is committed to permanently ending the cycle of homelessness, helping low-income families and adults achieve a self-sustaining way of life and become active members of their communities. Follow American Family Housing on Facebook, Twitter, Instagram and LinkedIn and visit www.afhusa.org for more information.