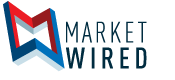 World Housing Solution Announces Nearly 2,000 Percent Company Growth with New Military Contract
/EINPresswire.com/ -- Company begins construction on two latrine structures that will provide the U.S. Military base in Agadez, Niger with an 85 percent reduction in energy consumption
ORLANDO, FL--(Marketwired - Nov 17, 2016) - World Housing Solution, manufacturer of expeditionary solutions and composite housing structures for the U.S. Military, today announces a new contract to manufacture its unique rapid-deployable structure for a U.S. Military base in Agadez, Niger. The new contract increases World Housing Solution's revenue portfolio by 2,000 percent. To fulfill the order, the company will begin construction on two innovative latrine structures complete with a sustainable water and sewer treatment system, helping the Military base cut its energy costs drastically.
In April 2016, retired Brigadier General, Steve Anderson said, "I've been working with the Department of Defense for decades, and I've seen our soldiers live in everything from cloth tents to metal shipping containers. None of the military's housing solutions thus far provide adequate living conditions that are also environmentally friendly. World Housing Solution's structures give our hard working troops housing that is durable, comfortable and can weather harsh conditions, while also saving the military millions in energy costs."
The White House has issued a mandate ordering federal agencies to replace 20 percent of electricity consumption by 2020. Energy consumed per active duty military and civilian personnel is 35 percent higher than the U.S. energy consumption per capita. World Housing Solution's rapidly deployable structures are 85 percent more efficient than a normal tent. Over a 15 year period, these energy-efficient structures can save the U.S. Military up to $95 million in energy costs. 
"Our goal is to help the U.S. government meet its energy consumption goal while providing our troops with the efficient living conditions they deserve while still maintaining expeditionary capabilities," said Ron Ben-Zeev, President and CEO of World Housing Solution. "We're very proud to announce this new contract and show the industry that there is a better way to house our military personnel around the world."
World Housing Solution provides environmentally friendly structures that are long-lasting, easy to assemble, and require minimal tools and experience to construct. Reusable and reconfigurable, World Housing Solution's expeditionary structures can be efficiently redeployed and installed for temporary to permanent facilities with little to no impact to the local site. Manufactured in World Housing Solution's US-based facility, the energy-efficient, composite, rigid-wall housing structures are used by the U.S. Military around the world, including East and West Sub-Saharan Africa, Eastern Europe, and the South Pacific.
To learn more about World Housing Solution, visit http://worldhousingsolution.com/.
Media Contact
Carlye Rangeo
Uproar PR for World Housing Solution
321-236-0102 x233
Email Contact