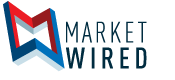 Konica Minolta Awarded NJPA Contract for Award-winning Range of Products and Solutions
/EINPresswire.com/ -- RAMSEY, NJ--(Marketwired - November 16, 2016) - Konica Minolta Business Solutions U.S.A., Inc. (Konica Minolta), a leader in smart office solutions proudly announces that it has been awarded contract #083116 - KON for Multi-Function Copiers, Printers, and Equipment Applicable to Scanned Data and Management, Image Duplicating, and Related Solutions, Accessories, Supplies, and Services by the National Joint Powers Alliance (NJPA).
Operating as a complete solution provider to NJPA, Konica Minolta will provide industry-leading solutions in the areas of MFD's, production print products and services, IT services, Enterprise Content Management (ECM), document workflow solutions, specialty products such as 3D printers, wide format and scanners, managed print services, facilities management, workplace automation technology, and interactive classroom technology. All of the company's products and services are offered nationwide by more than 125 direct sales locations and by more than 350 Konica Minolta authorized dealers.
"We are committed to helping give shape to ideas that ultimately will help the people who are served by the NJPA," said Sam Errigo, executive vice president, Sales and Business Development, Konica Minolta. "By combining the contract and marketing expertise of NJPA with our proven abilities, we expect to accelerate the acceptance and utilization of this contract throughout the country."
"NJPA is excited to be able to work with Konica Minolta and believe our Member's access to technology solutions will be greatly enhanced by the level of products and services Konica Minolta and their dealer community bring to the marketplace," said Tom Morgan, contract administrator, NJPA.
About Konica Minolta:
Konica Minolta Business Solutions U.S.A., Inc. is reshaping and revolutionizing the Workplace of the Future™ (www.reshapework.com). With our comprehensive portfolio, we deliver solutions to leverage mobility, cloud services, and optimize business processes with workflow automation. Our All Covered IT Services division offers a range of IT strategy, support, and network security solutions across all verticals. Konica Minolta has been recognized as the #1 Brand for Customer Loyalty in the MFP Office Copier Market by Brand Keys for an unprecedented nine consecutive years and proud to be named to the Forbes 2016 America's Best Employers list. Additionally, Konica Minolta, Inc. has been named to the Dow Jones Sustainability World Index for five years in a row. We are "Giving Shape to Ideas" by accelerating a driving force through the creation of new value for our clients and our society.
For more information, please visit: www.CountOnKonicaMinolta.com and follow Konica Minolta on Facebook, YouTube, and Twitter@konicaminolta.us