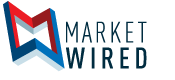 As Civil War Rages in South Sudan, Atomic Data to Match Donations to Support Refugees
SOUTH SUDAN IS IN CRISIS. Atomic Data is matching $25,000 in donations to the refugees currently housed in the Bidibidi camp.
Click here for high-resolution version
/EINPresswire.com/ -- MINNEAPOLIS, MN--(Marketwired - November 16, 2016) - Currently, thousands of innocent South Sudanese civilians are streaming into the once small town of Bidibidi, Uganda. The overwhelming majority of which are women and children. A civil war is raging in their country and they are fleeing destruction, hunger, and other atrocities of war.
Uganda is exceptionally welcoming to refugees and maintains possibly the most progressive refugee policy in the world. But with the influx of refugees reaching 4,000 a day, resources are becoming scarce. The constant stream of displaced civilians over the last few months has ballooned the settlement's population to over 200,000 refugees. And the United Nations recently cut food rations by 50% to the area.
"While Dr. John Dowdle and I were touring the refugee camps in south Uganda, an existing crisis is exploding in neighboring South Sudan. Violence and civil war are forcing the population of mostly women and children to flee to Uganda…The situation is growing worse and the camp is estimated to double in the near future. We are nearing a humanitarian crisis," said Jim Wolford, CEO & Co-Founder of Atomic Data.
The American Refugee Committee (ARC) and Atomic Data are stepping in to help. They're looking to fulfill the needs of those displaced by the civil war in South Sudan by providing protection, shelter, water and sanitation to Bidibidi. Minnesota's Give to the Max Day is November 17, 2016 and ARC is looking to raise at least $25,000 for the settlement. Atomic Data has offered to match all donations, up to $25,000.
"This huge refugee camp popped up in the middle of nowhere, in no time. The people living there need everything," said ARC President Daniel Wordsworth. "We have an emergency response team in place in Bidibidi -- the United Nations has assigned us Zone 5 of the settlement. Our team is currently identifying children who came there alone or may be at-risk in the settlement and is working to find them all safe living situations. The team will also look to address the shelter, clean water, and protection needs of the refugees in Bidibidi."
Atomic Data and ARC have worked together for years to raise money for refugees around the world. And Bidibidi is in urgent need of help. Donations can help provide shelter, protection for unaccompanied children, potable water, sanitation facilities and support for survivors of abuse or sexual violence in Bidibidi. To donate, visit Atomic Data or Give MN. Atomic Data's match offer is tied to the Give to the Max Day campaign, but you can give to ARC anytime at arcrelief.org.
About American Refugee Committee
American Refugee Committee programs are built from the ground up. We work with people at the most vulnerable points in their lives, when they have lost everything to war or disaster. They let us know what they need most, and we work together to develop ways to help them get it. Our programs are as diverse as the people we serve, but they all work together for the same goal: to help people take back control of their lives. We have worked with refugees around the world for more than 30 years, and our 1600 staff members help nearly 3 million people a year throughout Africa, Asia and the Middle East. ARC is also building a 21st Century humanitarian organization rooted in co-creating with committed people to provide more meaningful solutions to humanitarian crises worldwide. We are based in Minneapolis, MN. To learn more, visit www.ARCrelief.org.
About Atomic Data
Atomic Data is a Minneapolis-based IT solutions provider delivering sophisticated, custom tailored IT solutions to companies large and small, single site or multinational, in-house or in the cloud. Atomic Data works with your IT department or acts as your IT department to design, equip, and maintain the solutions for today's challenging IT environments. Atomic Data's areas of expertise include: IaaS, PaaS, SaaS, The Atomic Cloud® private virtualization, data center colocation, disaster recovery consulting, private connectivity, 24x7 network monitoring and Service Desk support, on-site support, custom software development, voice solutions and web hosting. For more information, visit http://www.atomicdata.com/.
Image Available: http://www.marketwire.com/library/MwGo/2016/11/15/11G122148/Images/MS-U026_copy-755413deefe0b3fd982ec358dac64f26.jpeg