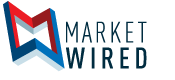 Security Analytics Innovator Interset Named 2016 Intel Security Innovation Alliance DEVCON Rookie of the Year
With Interset, security analysts quickly understand and react to the true threats they face.
Click here for high-resolution version
/EINPresswire.com/ -- OTTAWA, ON--(Marketwired - Nov 16, 2016) - Security analytics platform innovator Interset has been recognized for outstanding contributions including business impact and solution innovation at the Intel Security Innovation Alliance Developers Conference (SIA DEVCON) in conjunction with the Intel Security FOCUS Conference. Interset, along with HP Aruba, was named Rookie of the Year 2016 for demonstrating extra effort in developing a strong partnership and integration based on the McAfee Data Exchange (DXL), Intel's architecture for enabling an adaptive security ecosystem.
Interset employs behavioral analytics, machine learning, and big data to protect enterprise environments. With its integration with McAfee Enterprise Security Manager, Interset can natively ingest the rich event data gathered in ESM, analyze, detect and prioritize threats and high-risk events in that data set, and deliver the results with full incident context directly into the McAfee Enterprise Security console. With this integration, security practitioners can quickly and efficiently recognize, validate, investigate, and respond to the true risks and threats faced by the enterprise.
Interset has also developed an industry-leading behavioral analytics integration with the McAfee Data Exchange Layer. Demonstrated at FOCUS 2016 and delivered later this month in Interset 5, this integration enables Interset to deliver the risk-prioritized, context-rich incident results to McAfee ESM or ePO products. In analyzing and prioritizing the data inputs via DXL, Interset's advanced machine learning and analytics greatly reduce false positives and event noise, enabling security analyst to quickly understand and react to the true threats they face. Interset 5 also boasts expanded use case coverage, data source integrations, more than 100 new advanced analytic models, and a new security operations-centric user interface.
According to D.J. Long, head of the Intel Security Innovation Alliance, "Interset's integrations with McAfee ESM and McAfee DXL through the Intel Security Innovation Alliance provide our mutual customers with better data protection and an improved threat defense lifecycle. Partnering with Interset to combine the strengths of both companies is key to delivering a security analytics solution that provides accuracy and speed in threat detection."
Recent News from Interset
Interset Advances UEBA, Expands Use Case Coverage with Interset 5 Security Analytics Platform
Interset Named 2016 Most Innovative Security Analytics Company by SINET
In-Q-Tel Invests in User Behavior Analytics Leader Interset to Stay Ahead of Cyber Attacks on Sensitive Data
About Interset
Interset provides highly intelligent, accurate insider and targeted outsider threat detection. Our solution unlocks the power of user behavioral analytics, machine learning, and big data to provide the fastest, most flexible, and affordable way for IT teams to operationalize a data-protection program. Utilizing agentless data collectors, lightweight endpoint sensors, advanced behavioral analytics, and an intuitive user interface, Interset provides unparalleled visibility into sensitive data. This enables early attack detection and actionable forensic intelligence with reduced false positives and noise. Interset solutions are deployed to protect critical data across the manufacturing, life sciences, high-tech, finance, government, aerospace and defense, and securities brokerage industries.
For more information, visit Interset.com and follow us on Twitter @intersetca. 
Image Available: http://www2.marketwire.com/mw/frame_mw?attachid=3081484