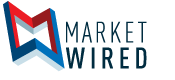 AV1 Group Prepares for Launch of MJTestLabs.com, a Valuable Industry Referral Resource
/EINPresswire.com/ -- Company Strategizes for Division to Go Live in Advance of Years End
LA JOLLA, CA--(Marketwired - Nov 15, 2016) - AV1 Group, Inc. (OTC PINK: AVOP), is pleased to announce that in anticipation of the heightened demand due to recently passed legislation, the Company is in the process of developing an instrumental website that will act as a conduit between dispensaries, laboratories, and industry affiliates.
MJTestLabs.com will be structured as a robust user friendly referral source to local and industry wide dispensaries providing valuable information such as resource locations and reviews from current users, thereby bringing transparency to the current labs and affiliates in the market.
Brick and mortar laboratories are capital intensive, due to costly equipment, salaries, and insurance requirements. With machinery exceeding $250k+, equipment standardizations and upgrades, ISO certification protocols, and other overhead, the costs of operating a laboratory are deep and ongoing.
According to Section 6 Initiatives pertaining to Marijuana Regulation and Safety in California, it states: "Except as otherwise provided by law, no marijuana or marijuana products may be sold pursuant to a license provided for under this division unless a representative sample of such marijuana or marijuana product has been tested by a certified testing service to determine:... " followed by an exhaustive numerated list of criteria necessary for the authorized sales of any given product. This creates a huge sudden demand for labs territory wide. Services are required for a widely expanding market, and MJTestLabs.com is being created specifically to fill that gap.
"This is a pivotal time in this market. Along with the momentum of a robustly enhanced market, comes the necessary regulation. We plan to be able to serve this market and create revenues through the promotion and referral services of established laboratories that can fill that need. We believe that this will become a great resource for all who use it," stated Bryen Beglinger, the CEO of AV1 Group, Inc. The Company will be soon announcing the launch of the website as the design process concludes.
The Company will keep shareholders updated as events continue to unfold.
About AV1 Group, Inc.: AV1 Group, Inc. is a publicly traded investment and holding company established to identify, secure, and monetize emerging growth companies, technologies and ecommerce businesses positioned for exponential growth. The Company seeks to discover inspired entrepreneurs with revolutionary concepts which can make a substantial footprint in markets that the Company believes to have considerable growth potential. AV1 Group, Inc.'s comprehensive business model also includes a division which delivers internally created projects that are poised for revenue generation, and a platform enabling the Company to develop embryonic stage subsidiaries under one umbrella, bringing a spectrum of backgrounds to the table, thus providing a significant resource of experience, knowledge and expertise to every venture. AV1 Group, Inc. explores every opportunity to help each sector exceed their revenue goals while building close, active working relationships; preparing each respective division to be a robust competitor in their chosen markets. For more information, visit: http://www.av1group.com/
Safe Harbor Act: Forward-Looking Statements are included within the meaning of Section 27A of the Securities Act of 1933, and Section 21E of the Securities Exchange Act of 1934, as amended. All statements regarding our expected future financial position, results of operations, cash flows, financing plans, business strategy, products and services, competitive positions, growth opportunities, plans and objectives of management for future operations, including words such as "anticipate," "if," "believe," "plan," "estimate," "expect," "intend," "may," "could," "should," "will," and other similar expressions are forward-looking statements and involve risks, uncertainties and contingencies, many of which are beyond our control, which may cause actual results, performance, or achievements to differ materially from anticipated results, performance, or achievements. We are under no obligation to (and expressly disclaim any such obligation to) update or alter our forward-looking statements, whether as a result of new information, future events or otherwise.