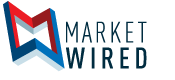 Puradyn Reduces Debt by $6.1M or 47% in Above-Market Conversion of Debt into Equity at $0.30 Per Share
/EINPresswire.com/ -- BOYNTON BEACH, FL--(Marketwired - Nov 14, 2016) - Puradyn Filter Technologies Incorporated (OTCQB: PFTI), a developer of bypass oil filtration systems that reduce oil-related maintenance costs while protecting high-value industrial engines, announced today that its Chairman and CEO, Joseph V. Vittoria, has converted debt and accrued interest of $6.1 million into 20,333,333 shares of Puradyn's restricted common stock at a conversion price of $0.30 per share. The conversion price, which was set by Mr. Vittoria and the Company's Board of Directors, is roughly ten-times higher than Puradyn's recent closing price of $0.03 per share.
The conversion reduced total long-term debt by 47% to approximately $7.0 million. The conversion of debt to equity will be recorded as a reduction in long term debt and an increase in paid-in-capital in Puradyn's 2016 financial statements.
Mr. Vittoria commented, "I believe this action is in the best interests of Puradyn. In deference to our stockholders, I converted the debt well above the recent trading price of Puradyn's common stock in order to minimize dilution. Hopefully, the positive impact of the conversion on the company's balance sheet will make Puradyn more attractive to investors and better position the company to raise outside working capital."
Prior to the conversion Mr. Vittoria held 5,263,420 common shares, or approximately 10.8% of Puradyn. With the conversion, Mr. Vittoria's share ownership now represents roughly 37.1% of Puradyn's approximately 69.0 million shares outstanding.
About Puradyn Filter Technologies (www.puradyn.com)
Puradyn designs, manufactures and markets puraDYN® Oil Filtration Systems, the most effective bypass oil filtration products available for internal combustion engines, transmissions and hydraulic applications. Puradyn systems continuously clean lubricating oil and replenish base additives to maintain oil viscosity to safely and significantly extend oil change intervals and engine life. Puradyn's patented, environmentally-conscious solutions deliver rapid return on investment by reducing oil consumption, maintenance and overhaul costs and engine downtime, while also protecting high-value engine assets. Puradyn filtration systems have been deployed on thousands of engines around the world, with principal applications in oil and gas drilling, pipeline compressors, generators, frac pump units, marine engines, mining and construction vehicles, semi-trucks and buses and hydraulic systems.
Safe Harbor for Forward-Looking Statements:
Statements in this press release, which are not historical data, are forward-looking statements which involve known and unknown risks, uncertainties or other factors not under the company's control, including but not limited to our history of losses and uncertainty that we will be able to continue as a going concern, our ability to generate net sales in an amount to pay our operating expenses, uncertainties related to any future working capital loans by affiliates, our need for additional financing and uncertainties related to our ability to obtain these funds, our reliance on sales to a limited number of customers, our dependence on a limited number of distributors, our ability to compete, our ability to protect our intellectual property, and the application of penny stock rules to the trading in our stock, among others which may cause actual results, performance or achievements of the company to be materially different from the results, performance or other expectations implied by these forward-looking statements. These risk factors include but are not limited to those detailed in the company's periodic filings with the SEC. Puradyn disclaims any responsibility to update any of the forward looking statements contained in this release.
Puradyn Filter Technologies Incorporated
Kathryn Morris
1 866 PURADYN (787 2396) or +1 561 547 9499
Email Contact