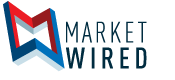 Greengro Technologies, Inc. Launches Turnkey Extraction Labs and CBD-derived Nutraceutical Product Line for 2017
/EINPresswire.com/ -- As Proposition 64 Brings Recreational Use of Marijuana to California, the Most Populated State in the U.S., CBD Ventures Mobilizes to Meet Bolstering Industry Demands
ANAHEIM, CA--(Marketwired - Nov 11, 2016) - Greengro Technologies, Inc. (OTC PINK: GRNH), a world-class provider of eco-friendly green technologies, in anticipation of recently passed Proposition 64, announces today that its wholly-owned subsidiary, CBD Ventures, will provide turnkey cannabis extraction labs and launch a line of CBD (cannabinoid derived) nutraceutical products in early 2017. These announcements are the first of several strategic advancements the Company has been developing to service the new cannabis industry in California.
On Tuesday voters approved recreational marijuana initiatives in California, Massachusetts and Nevada, making California the largest populated state in the nation to legalize the recreational use of marijuana. Considering the size of the state's economy (approximately 12 percent of the U.S.) and the economic impact of the marijuana industry there, the approval of the ballot measure provides a foundation for the Company to now safely build, invest and expand to serve the largest market for cannabis products in the U.S.
"Proposition 64 grants California its rightful place as the cannabis industry's hub for innovation, research and development," said Aaron R. Thomas, President of CBD Ventures. "We have been diligently working within the State's parameters for medical marijuana and this monumental industry advancement allows us to fully exhaust our efforts. We are excited to bring our state-of-the-art nutraceutical product lines to market and utilize the whole plant in uncharted territories."
CBD Ventures is focused on the pursuit of advantageous strategic partnerships with industry giants that comprise all potential applications of cannabis and hemp in the medical industry and beyond. Management strategizes to capitalize on endeavors that will strengthen the Company's local California footprint and strengthen its position as a trailblazer in the United States newest and largest marijuana market.
The Company will keep shareholders updated as events unfold with its new product lines, as well as other projects currently underway.
About Greengro Technologies: Greengro Technologies (OTC PINK: GRNH) is a world class provider of eco-friendly green technologies with specific domain expertise in indoor and outdoor agricultural science systems serving both the consumer and commercial farming markets. It brings together community and commerce through the growth and distribution of healthy, nutritious foods and vital medicines backed by science and technology. Customers include restaurants, community gardens, small and large scale commercial clients. Greengro Technologies also provides design, construction and maintenance services to large grow and cultivation operations and collectives in the medical and recreational marijuana sectors.
The company's website www.greengrotech.com offers regular updates including educational videos, projects updates, recipes and nutritional information, and where to find the company's products.
Disclaimer: The Company relies upon the Safe Harbor Laws of 1933, 1934 and 1995 for all public news releases. Statements, which are not historical facts, are forward-looking statements. The company, through its management, makes forward-looking public statements concerning its expected future operations, performance and other developments. Such forward-looking statements are necessarily estimates reflecting the company's best judgment based upon current information and involve a number of risks and uncertainties, and there can be no assurance that other factors will not affect the accuracy of such forward-looking statements. It is impossible to identify all such factors. Factors which could cause actual results to differ materially from those estimated by the company include, but are not limited to, government regulation; managing and maintaining growth; the effect of adverse publicity; litigation; competition; and other factors which may be identified from time to time in the company's public announcements.
For More Information Contact:
Greengro Technologies, Inc.
James Haas
CEO
714-367-6538
email: Email Contact