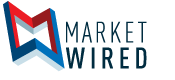 Innovative Food Holdings to Release Third Quarter 2016 Results on Monday November 14, 2016
/EINPresswire.com/ -- BONITA SPRINGS, FL--(Marketwired - Nov 10, 2016) - Innovative Food Holdings, Inc. (OTCQB: IVFH) announced today that the Company will release third quarter 2016 results after market close on Monday, November 14, 2016 and conduct a conference call at 5:00 p.m. ET to discuss its financial results for the third quarter ended September 30, 2016.
The Conference call will take place on Monday November 14, 2016 at 5:00 p.m. ET. The toll-free dial in number is 1-800-378-1475 and the international dial-in number is 1-719-457-2552 Conference ID: 6026023. Please call the conference telephone number 5-10 minutes prior to the start time. An operator will register your name and organization. The conference call will be broadcast live and will be available for replay until November 21, 2016 at http://public.viavid.com/index.php?id=121951
A replay of the conference call will be available after 8:00 p.m. ET on the same day through November 21, 2016. To access the replay toll-free number dial 1-844-512-2921 and international replay number 1-412-317-6671 Replay ID: 6026023.
About Innovative Food Holdings, Inc.
 Innovative Food Holdings' (OTCQB: IVFH) industry-leading specialty food platforms in the foodservice and consumer markets provide chefs and consumers direct access to the highest quality specialty food products across the United States.
In the direct-to-chef foodservice market, Innovative Food Holdings' fully automated direct-to-chef platform offers efficient, cost effective, and transparent direct sourcing and distribution of over 7,000 specialty foods delivered daily to thousands of chefs nationwide. To learn more about Innovative Food Holdings, visit www.ivfh.com.
Contact:
Company
Ronit Wallerstein
Investor Relations Analyst
(718) 645-1755
Email Contact