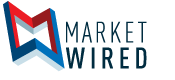 Southern Peru Copper Corporation Orders Testing of Earth Alive's EA1(TM) Microbial Dust Control Technology in Peru
/EINPresswire.com/ -- MONTREAL, QUEBEC--(Marketwired - Nov 9, 2016) - Earth Alive Clean Technologies Inc. (CSE:EAC)(CSE:EAC.CN) ("Earth Alive" or the "Company"), a leading Canadian Clean-Tech company, developer and manufacturer of state-of-the-art microbial technology-based products for sustainable agriculture and mining, is pleased to announce that a full scale test of its global patent-pending EA1™ dust suppressant technology has been ordered by Southern Peru Copper Corporation ("SPCC"), a majority-owned, indirect subsidiary of Grupo Mexico S.A.B de C.V. ("Grupo Mexico").
EA1™ is a 100% organic and biodegradable dust control product that uses the latest advances in microbial technology to prevent haul road dust from becoming airborne. The SPCC test order, received by Earth Alive's exclusive distribution partner for EA1™ in Latin America, Brenntag,, is valued at over US$100,000. Testing will be performed at SPCC's Toquepala open pit copper mine in Peru.
Southern Peru Copper Corporation is a world-class mining and metallurgical company and one of the largest integrated copper producers in the world. SPCC is committed to the environment, continually working to develop strategies that contribute to the recovery of local ecosystems and an environmental policy, aimed at water, biodiversity and climate change. A priority for SPCC remains environmental responsibility by controlling dust emissions in an environmentally sustainable way, and reducing the use of chemicals and water to control dust.
Marcelo Soutullo, Earth Alive's V.P of the Dust Control Division, stated, "In light of our new relationships with Desarrollo de la Región de Atacama in Chile (press release dated September 20, 2016) and Tata Steel Minerals Canada (press release dated August 18, 2016), this newest order in Peru further validates the global need for an environmentally sustainable technology to control road dust. We look forward to confirming additional applications of EA1™ as the mining market conditions improve in Latin America and elsewhere". "
About Southern Peru Copper Corporation:
Southern Peru Copper Corporation ("SPCC"), a majority-owned, indirect subsidiary of Grupo Mexico S.A.B de C.V. ("Grupo Mexico"), is a world class mining metallurgical company, producer of copper and valuable by-products. The company's mission is to extract mineral resources, to transform and commercialize them, satisfying market requirements, fulfilling SPCC's social and environmental responsibility, and maximizing the creation of value for its shareholders. All of the company's mining, smelting and refining facilities are located in Peru and Mexico, with exploration activities in those countries and Chile. Since 1996, SPCC's common stock is listed on both the New York and Lima Stock Exchanges.
About Earth Alive Clean Technologies:
Earth Alive aims to be a key player in world markets of environmentally sustainable industrial solutions. The company works with the latest innovations in microbial technology to formulate and patent innovative products that can tackle the most difficult industrial challenges, once only reserved to environmentally harmful chemicals and additives. The company is focused on environmental sustainability in the agriculture industry, and 2) dust control for the mining industry.
For additional company information, please visit: www.earthalivect.com
The CSE has neither approved nor disapproved the contents of this press release. The CSE does not accept responsibility for the adequacy or accuracy of this release.
Forward-Looking Information
Except for statements of historical fact, this news release contains certain forward-looking statements within the meaning of applicable securities law. Forward-looking statements are frequently characterized by words such as "plan", "expect", "project", "intend", "believe", "anticipate", "estimate" and other similar words, or statements that certain events or conditions "may" occur. Although Earth Alive believes that the expectations reflected in the forward-looking statements are reasonable, there can be no assurance that such expectations will prove to be correct. Such forward-looking statements are subject to risks and uncertainties that may cause actual results, performance or developments to differ materially from those contained in the statements. Except as required under applicable securities legislation, the Company undertakes no obligation to publicly update or revise forward-looking information, whether as a result of new information, future events or otherwise.