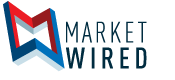 Preferred Commerce D.B.A. Growums Teams With Boys & Girls Club of Wellington to Create the First Boys & Girls Community Garden
/EINPresswire.com/ -- WELLINGTON, FL--(Marketwired - Nov 8, 2016) -   Preferred Commerce, Inc. (OTC PINK: OCBM), d/b/a "Growums" ("Growums" or "Preferred Commerce"), an innovative company that integrates education, healthy eating, entertainment, and real-world products that encourage children and families to grow and eat fresh, healthy vegetables, has facilitated the Neil S. Hirsch Boys & Girls Club of Wellington with the first Boys & Girls Club Community Garden. Growums provided the concept, design and seeds, while the team made up of Boys & Girls Clubs executives, Board Members and the Village of Wellington participants brought together the remaining vital elements needed to build a thriving garden.
The initial garden installation was completed with four raised bed gardens that measure 12 x 27 feet each (1,296 square feet total), including an in-ground irrigation system. Growums was instrumental in furnishing the garden plans, vegetable seeds, plant tags, starter trays and starter pellets for the project. Additionally, the kids from the Boys & Girls Club are participating in a Growums fundraising event to purchase the remaining tools needed to grow a flourishing garden, like tools, gloves and organic fertilizer.
With the purpose of cultivating a health-conscious community of youth, Growums collaborated with a number of partners to bring the event to fruition. Among those organizations that participated to make the event such a success were community leaders like H & J Contracting, which provided quality soil; Old Castle, which fortified the garden with retaining walls; The Village of Wellington, which provided labor and equipment; and The Young Professionals of Wellington, which oversaw the planning process that made the memorable day a success.
Kenda Peterson, Executive Director of the Neil S. Hirsch Boys & Girls Club of Wellington, stated: "My lifework is to equip the students who have been placed in my care with the necessary tools to become the men and women they are designed to be. This garden is giving them life tools that go deeper than just learning how to grow food. It is making us all aware of the care we need to give to ourselves, the impact we can make in our community, and it is creating an excitement within the club, as members are challenging the staff here and their families to begin living healthy in all areas of our lives."
"We are very pleased with the outstanding results of this truly enlightening experience," stated Michael Ferraro, CEO of Preferred Commerce, Inc. "We believe wholeheartedly that by educating kids on the exciting aspects of raising food that they can grow themselves and eat, that we are sowing seeds into these young lives that will take root and yield a future generation with a vision for environmental responsibility and an understanding of the benefits of a healthy lifestyle. Our hope and goal is to create these gardens at every Boys & Girls Club location in the country."
Growums' mission is to teach millions of kids worldwide the vital importance of fresh and natural food consumption, proper nutrition, and the benefits of leading a healthy lifestyle through a fun and interactive educational experience that continues to empower children through discovering how healthy, fun and easy it is to grow and eat their own vegetables and herbs grown at home. Growums has created nearly 125 videos that teach kids how to grow wholesome herbs and vegetables from seedlings to supper.
About Preferred Commerce: Preferred Commerce, Inc. and its lovable Growums characters have sold products in national chains and are aggressively marketing the products to schools across the nation, in addition to pursuing strategic alliances with well-known organizations. The company is proud to say it has provided more than 1 million gardens to children coast to coast, as well as in several other countries. To learn more about Preferred Commerce and its product line, visit www.growums.com, reach Growums on Facebook at https://www.facebook.com/growums and view the YouTube videos.
Safe Harbor Act: "Safe Harbor" Statement under the Private Securities Litigation Reform Act of 1995: When used in this release, the words "may," "will," "expect," "anticipate," "continue," "estimate," "project," "intend," "believe," and similar expressions, variations or the negative of these words, and any statement regarding possible or assumed future results of operations of our business, the markets for our products, anticipated expenditures, regulatory developments or competition, or other statements regarding matters that are not historical facts, are intended to identify forward-looking statements, although not all forward-looking statements contain such identifying words. The reader should be aware that our actual results could differ materially from those contained in forward-looking statements. Our financial condition and the results of our operations will depend on a number of factors, including, but not limited to, the following: our ability to realize the expected benefits from the share exchange transaction; our ability to successfully identify, consummate and integrate acquisitions; our ability to implement our marketing and growth strategy; our ability to retain key customers; our ability to compete successfully with our competitors; general global economic and political conditions resulting from threats or acts of war or terrorism and responses thereto; access to capital; our ability to secure additional financing; establishing controls with regard to and maintaining the integrity of technology and information systems; and, reliance upon executive officers and key personnel. Important factors that could cause the statements made in this press release or the actual results of our operations or financial condition to differ may be discussed in our filings on the OTC News and Disclosure Service. There may be other factors not mentioned above or included in our filings on the OTC News and Disclosure Service that may cause actual results to differ materially from any forward-looking statement. The reader should not place undue reliance on any forward-looking statement. Except as required by law, Preferred Commerce expressly disclaims any obligations or undertaking to release publicly any updates or revisions to any forward-looking statements contained herein to reflect any change in its expectations with respect thereto or any new information, future developments, or change in events, conditions or circumstances on which any statement is based.
Preferred Commerce, Inc.
Michael A. Ferraro
CEO
561-752-2250 x 2007
mike@growums.com