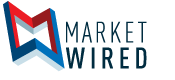 Agrium Securityholders Overwhelmingly Approve Merger of Equals with PotashCorp
/EINPresswire.com/ -- CALGARY, AB--(Marketwired - November 03, 2016) - Agrium Inc. (TSX: AGU) (NYSE: AGU) announced that its securityholders overwhelmingly voted to approve the company's proposed merger of equals with Potash Corporation of Saskatchewan Inc. (PotashCorp) (TSX: POT) (NYSE: POT) at the Special Meeting of Agrium securityholders that was held today.
Approximately 98 percent of the shares and voting options voted at the meeting were voted in favour of the merger. More than 108 million, or over 78 percent, of Agrium's outstanding shares and voting options were voted at the meeting.
"We appreciate the strong support we have received from Agrium securityholders for our transformational merger with PotashCorp. Today's approval represents a key milestone in the process to combine our two companies and create a new world-class integrated global supplier of crop inputs and services," said Chuck Magro, President and Chief Executive Officer of Agrium. "In addition to generating compelling value for shareholders, the integrated platform established through this combination will create benefits for customers, suppliers, and employees of both companies. We look forward to realizing the upside potential ahead."
PotashCorp separately announced today that its shareholders also overwhelmingly voted to approve the merger at a special meeting of PotashCorp shareholders.
As previously announced, the transaction is expected to close mid-2017, subject to the satisfaction of customary closing conditions, including receipt of regulatory approvals and final approval by the Canadian court.
Additional information about the merger, including the benefits it is expected to create, is available at www.worldclasscropinputsupplier.com
About Agrium
Agrium Inc. is a major global producer and distributor of agricultural products, services and solutions. Agrium produces nitrogen, potash and phosphate fertilizers, with a combined wholesale nutrient capacity of over nine million tonnes and with significant competitive advantages across our product lines. We supply key products and services directly to growers, including crop nutrients, crop protection, seed, as well as agronomic and application services, thereby helping growers to meet the ever growing global demand for food and fibre. Agrium retail-distribution has an unmatched network of over 1,400 facilities and over 3,800 crop consultants who provide advice and products to our grower customers to help them increase their yields and returns on hundreds of different crops. With a focus on sustainability, the company strives to improve the communities in which it operates through safety, education, environmental improvement and new technologies such as the development of precision agriculture and controlled release nutrient products. Agrium is focused on driving operational excellence across our businesses, pursuing value-enhancing growth opportunities and returning capital to shareholders. For more information visit: www.agrium.com
FORWARD-LOOKING STATEMENTS
Certain statements and other information included in this press release constitute "forward‐looking information" or "forward‐looking statements" (collectively, "forward‐looking statements") under applicable securities laws. All statements in this press release, other than those relating to historical information or current conditions, are forward‐looking statements, including, but not limited to, statements as to Agrium and PotashCorp management's expectations with respect to the proposed combination of Agrium and PotashCorp. The forward-looking statements in this press release are based on certain key expectations and assumptions made by Agrium, including the receipt, in a timely manner, of regulatory, stock exchange and final Canadian court approval in respect of the transaction in respect of the proposed merger. Although Agrium believes that the expectations and assumptions on which such forward-looking statements and information are based are reasonable, undue reliance should not be placed on the forward-looking statements because Agrium can give no assurance that they will prove to be correct. Certain risks are inherent in the nature of the proposed merger, including failure to realize anticipated synergies or cost savings, risks regarding the integration of the two entities, incorrect assessments of the values of the other entity, and failure to obtain any required regulatory and other approvals (or to do so in a timely manner). Readers are cautioned that the foregoing list of factors and risks is not exhaustive. Additional information on these and other factors that could affect the operations or financial results of Agrium or the merged company are included in reports on file with applicable securities regulatory authorities and may be accessed through the SEDAR website (http://www.sedar.com), the SEC's website (http://www.sec.gov) or at Agrium's website (http://www.agrium.com).
FOR FURTHER INFORMATION:
Investor/Media Relations:
Richard Downey
Vice President, Investor & Corporate Relations
(403) 225-7357

Todd Coakwell
Director, Investor Relations
(403) 225-7437

Louis Brown
Analyst, Investor Relations
(403) 225-7761

Contact us at: www.agrium.com