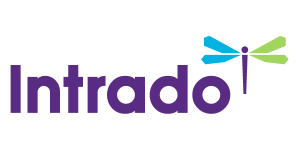 Smithfield's Nationwide Helping Hungry Homes Tour Celebrates 300th Milestone Donation by Providing 240,000 Servings of Protein to Lowcountry Food Bank
Smithfield Continues Eight-City Milestone Tour to Donate Nearly One Million Servings of Protein
/EIN News/ -- CHARLESTON, S.C., Nov. 02, 2016 (GLOBE NEWSWIRE) -- Smithfield's Helping Hungry Homes campaign partnered with Publix this morning to provide more than 60,000 pounds of protein to the Lowcountry Food Bank. This considerable donation is part of Smithfield's 300th Helping Hungry Homes milestone donation tour, during which the company will donate nearly one million servings to eight food banks across the country through the end of the year.  

In honor of Smithfield's 300th Helping Hungry Homes milestone donation, representatives from Smithfield, Publix, and the Lowcountry Food Bank unloaded a portion of the company's donation of 240,000 servings to the food bank.
Representatives from Smithfield and Publix presented the donation, equivalent to 240,000 servings of protein, to the Lowcountry Food Bank during an event at which speakers discussed the importance of donations like this in the Charleston area, which was recently devastated by a major hurricane, and where one in four children struggle with food insecurity.
Throughout November and December, Smithfield will travel from coast-to-coast to food banks in Florence, S.C., Charleston, S.C., Sacramento, Calif., Hampton, Va., Virginia Beach, Va., Bentonville, Ark., Baltimore, Md., and Tampa, Fla. Smithfield will continue its long history of partnering with local retailers with a history of philanthropy to make these donations and raise awareness of hunger in these areas.
"We are extremely grateful to Smithfield for their generous donation," said Pat Walker, CEO and president of the Lowcountry Food Bank. "With this donation, the Lowcountry Food Bank will be able to reach thousands of our neighbors in need. We are fortunate to have Smithfield and Publix as partners in our fight against hunger."
"Publix has a long history of community involvement and support of our local food banks," said Kim Reynolds, media and community relations manager for Publix Super Markets. "We are grateful to partner with Smithfield to bring their Helping Hungry Homes program, and this tremendous donation, to individuals and families in need in our community. We are also very appreciative of LowCountry Food Bank for collaborating with us on this program and many others and for the great work they do every single day."
"Smithfield is proud to partner with Publix during our 300th milestone tour to present this donation to the Lowcountry Food Bank," said Dennis Pittman, senior director of hunger relief for Smithfield Foods. "After the recent hurricane that devastated the area, we knew we had to quickly mobilize to help the food banks nourish many of these families who lost their homes and don't know from where their next meal will come. We encourage others to get involved and volunteer time, money or food to help provide recovery assistance."
As part of its ongoing Helping Hungry Homes program, Smithfield has committed to continue its fight against hunger by making more than 40 large-scale protein donations across the United States in 2016. Throughout the year, the company is donating more than six million servings of protein to food banks nationwide to help families and individuals suffering from hunger. To date, the program has provided more than 43 million servings of protein to food banks across America.
About Smithfield
A leading provider of high-quality pork products, Smithfield was founded in 1936 in Smithfield, Virginia, establishing the town as the "Ham Capital of the World." From hand-trimmed bacon and slow-smoked holiday hams to marinated tenderloins, Smithfield brings artistry, authenticity and a commitment to heritage, flavor, and handcrafted excellence to everything it produces. With a vast product portfolio including smoked meats, hams, bacon, sausage, ribs, and a wide variety of fresh pork cuts, the company services retail, foodservice, and deli channels across the United States and 30 countries abroad. All of Smithfield's products meet the highest quality and safety standards in the industry. To learn more about how Flavor Hails from Smithfield, please visit www.Smithfield.com, www.Twitter.com/SmithfieldBrand, and www.Facebook.com/CookingWithSmithfield. Smithfield is a brand of Smithfield Foods.
About Smithfield Foods
Smithfield Foods is a $14 billion global food company and the world's largest pork processor and hog producer. In the United States, the company is also the leader in numerous packaged meats categories with popular brands including Smithfield®, Eckrich®, Nathan's Famous®, Farmland®, Armour®, John Morrell®, Cook's®, Kretschmar®, Gwaltney®, Curly's®, Margherita®, Carando®, Healthy Ones®, Krakus®, Morliny®, and Berlinki®. Smithfield Foods is committed to providing good food in a responsible way and maintains robust animal care, community involvement, employee safety, environmental and food safety and quality programs. For more information, visit www.smithfieldfoods.com.
About Publix
Publix is privately owned and operated by its 186,000 employees, with 2015 sales of $32.4 billion. Currently Publix has 1,129 stores in Florida, Georgia, Alabama, Tennessee, South Carolina and North Carolina. The company has been named one of Fortune's "100 Best Companies to Work for in America" for 19 consecutive years. In addition, Publix's dedication to superior quality and customer service is recognized among the top in the grocery business. For more information, visit the company's website, corporate.publix.com.
About Lowcountry Food Bank
The Lowcountry Food Bank serves the 10 coastal counties of South Carolina and distributes more than 25 million pounds of food a year. The Lowcountry Food Bank is a clearinghouse for donated food products that are distributed to a network of more than 300 member agencies including soup kitchens, homeless shelters and emergency food pantries. The Lowcountry Food Bank is a member of Feeding America and is committed to educating the public about the problems of and solutions to domestic hunger as well as advocating on the behalf of the hungry in our community.
Media Contacts:

Hunter PR for Smithfield
Elisabeth Garcia
(212) 679-6600
egarcia@hunterpr.com

Publix
Kim Reynolds
(704) 424-5017 x 71014
kimberly.reynolds@publix.com

Lowcountry Food Bank    
Kathryn Douglas 
(843) 998-0270
kdouglas@lcfbank.org