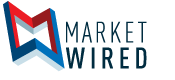 Stan Lee's Los Angeles Comic Con Hits Record Turnout Of 91,000 Attendees
/EINPresswire.com/ -- LA Mayor Eric Garcetti, Celebrity Guests, Exclusive Panels, And A Trick-or-Treating Extravaganza Make 2016 The Largest Year In Show's History
LOS ANGELES, CA--(Marketwired - Nov 2, 2016) - LA's biggest Pop-Culture celebration unfolded this weekend when a record-setting 91,000 people donned their capes, wings, armor, Star Trek uniforms and Harley Quinn hammers to attend Stan Lee's Los Angeles Comic Con at the LA Convention Center. From Mayor Eric Garcetti's historic ribbon cutting with Stan Lee, to its epic closing that raised significant funds for the Boyle Heights Arts Conservatory, Stan Lee's Los Angeles Comic Con has officially become LA's largest pop culture celebration.
The event's humble beginnings began in 2011 when young entrepreneur Regina Carpinelli and her brothers saw a need for an annual comic book convention in Los Angeles. Its incredible inaugural success turned it into something much more "than your friendly neighborhood Con" when Stan Lee's POW! Entertainment joined as a partner in 2012.
Not only have the fans responded by growing in attendance by at least 20% each year -- so too have the exhibitors and special guests. Luke Cage's Mike Colter joined this year's event, along with Adam West, Alan Tudyk, Mike Tyson, Lance Henriksen, Gerard Way, Kevin Smith, Neal Adams, Rob Liefeld, Dan Harmon, Cary Elwes and many more. Along with hundreds of booths and panels, North America's largest traveling film festival, GeekFest, concluded its year-long campaign of visiting cons across the continent. Some of the world's best cosplayers, make-up artists and prop makers amazed attendees when they competed on-stage at the Cosplay, Make-Up and Prop Making National Championships. Families from across SoCal enjoyed an unforgettable trick-or-treating experience at LA's Ultimate Trick-or-Treat. Courtesy of Guitar Center, a coveted Gibson Flying V electric guitar signed by Stan Lee, Rob Liefeld and Marc Silvestri, was auctioned off for $1,500 to benefit the Boyle Heights Arts Conservatory.
"Watching our show unfold amidst a growing community of amazing fans has truly been an honor. Old friends, new faces and plenty of surprises has made 2016 our best year yet," said Regina Carpinelli, Founder of Stan Lee's Los Angeles Comic Con. "We appreciate the support of our vendors, exhibitors and sponsors in contributing to this year's unprecedented success."
"Los Angeles has proven itself once again as the world capital of entertainment with the unparalleled achievement of L.A. Comic Con," said Keith Tralins, CEO of Stan Lee's Los Angeles Comic Con. "With thanks to the Man himself, Stan Lee, for being LA's true believer, we are excited to continue building our legacy in the many years to come."
About Stan Lee's Los Angeles Comic Con:
Stan Lee's Los Angeles Comic Con is Los Angeles' biggest and best large-scale, multi-media pop culture convention. Held annually at the Los Angeles Convention Center, Stan Lee's L.A. Comic Con assembles the most exciting and innovative in comics, video games, sci-fi, fantasy, horror and all things pop-culture. Stan With a mission to provide celebrity, creator and talent access that is unequalled in comic conventions, Stan Lee's Los Angeles Comic Con features unique panels, autograph sessions and photo-ops that give fans once-in-a-lifetime opportunities to truly interact with their favorite creators and major players in the entertainment industry. Stan Lee's Los Angeles Comic Con is a partnership of Stan Lee's Pow! Entertainment, Cassandra Peterson, and Comikaze Entertainment, Inc. Visit http://www.stanleeslacomiccon.com/.
CONTACT:
SSA Public Relations
(818) 907-0500
David Syatt
Email Contact