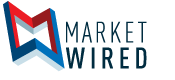 Kaltura is a Leader in Online Video Platforms for Sales and Marketing Report
/EINPresswire.com/ -- According to the report: "Kaltura is an all-in-one product that excels in its player design, which supports heavy customization through a software development kit (SDK) and includes excellent usability."
NEW YORK, NY--(Marketwired - November 02, 2016) - Kaltura Inc., the leading video technology provider, today announced it was among the select companies that Forrester Research Inc. invited to participate in its report, The Forrester Wave™: Online Video Platforms For Sales and Marketing, Q4 2016. In the report Kaltura was cited as a Leader.
To download the report, go to: http://site.kaltura.com/Forrester-Wave-2016.html
The Forrester Wave™: Online Video Platforms For Sales and Marketing, Q4 2016 report examined 9 video platform providers against 39 criteria.
Kaltura had the highest possible scores in the Product vision, Player design, User-generated content and Security evaluation criteria. The report states that: "Kaltura is a solid choice for companies that are looking for an intuitive platform to support video delivery across multiple channels."
The report further states that "New York-based Kaltura has an impressive platform that includes on-demand and live tools that are optimized for self-service," "Kaltura is an easy-to-use, highly customizable video portal tool that can aggregate content and display it in aesthetically pleasing templates," and "Kaltura has a strong strategy with a solid vision of the OVP market and an enterprise track record to back it up."
"We are extremely proud to have received this honorable recognition from one of the world's leading research firms," said Kaltura Chairman and CEO, Ron Yekutiel. "Modern marketers are increasingly turning to video as their preferred medium, however they need interactive and advanced video marketing tools to truly be effective and achieve their business goals. Kaltura's robust video marketing suite provides marketing and sales teams with interactive video players, galleries and portals for both live and on-demand video experiences, robust analytics, and deep integrations with marketing automation and CRM systems, allowing customers to increase conversions and boost revenue."
Yekutiel continued: "Kaltura's unique advantages lie in our vast experience working with both leading global enterprises as well as leading media companies around the world. This enables us to empower enterprises with a level of engagement that has typically been caused only by large media companies. In addition, our platform's modularity, flexibility and interoperability, and our large ecosystem of partners, enables us to support the widest range of enterprise video use cases and be a one-stop-shop for any organization's video needs."
To assess the state of the online video platforms for sales and marketing market, Forrester evaluated the strengths and weaknesses of top online video platform vendors. After examining past research, user need assessments, and vendor and expert interviews, Forrester developed a comprehensive set of 39 evaluation criteria, which were grouped into three high-level buckets - Current offering, Strategy, and Market presence.
About Kaltura
Kaltura's mission is to power any video experience. A recognized leader in the OTT TV (Over the Top TV), OVP (Online Video Platform), EdVP (Education Video Platform) and EVP (Enterprise Video Platform) markets, Kaltura has emerged as the fastest growing video platform, and as the one with the widest use-case and appeal. Kaltura is deployed globally in thousands of enterprises, media companies, service providers and educational institutions and engages hundreds of millions of viewers at home, in work, and at school. The company is committed to its core values of openness, flexibility, and collaboration, and is the initiator and backer of the world's leading open-source video-management project, which is home to more than 100,000 community members. For more information visit www.kaltura.com, www.kaltura.org, or www.html5video.org.