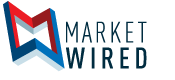 OCEARCH breaks its own record of satellite-tagged white sharks in Nantucket, MA
/EINPresswire.com/ -- The organization and its collaborating scientists satellite-tagged six great white sharks, including the first male
OCEARCH breaks its own record of satellite-tagged white sharks in Nantucket, MA
Click here for high-resolution version
The organization and its collaborating scientists satellite-tagged six great white sharks, including the first male
Click here for high-resolution version
NANTUCKET, MA--(Marketwired - November 02, 2016) - OCEARCH, a globally recognized nonprofit dedicated to the study and tracking of keystone marine species such as great white sharks, just concluded its 27th research expedition in Nantucket, MA. During the expedition the organization and its collaborating scientists successfully tagged, and sampled six great white sharks. The data collected will help researchers understand the entire North Atlantic white shark population.
"More movement data remains the key to a comprehensive understanding of why so many white sharks are there," said Dr. Simon Thorrold, Senior Scientist and Director of the Ocean Life Institute at Woods Hole Oceanographic Institution in Massachusetts. "Understanding where, when, and how the sharks use this area can help us better predict how human activities might be impacting them."
After tagging three great white sharks -- Grey Lady, Miss Costa, and Madaket Millie -- within three days of expedition, OCEARCH was on hold for several days due to intense weather conditions. After its weather hold, OCEARCH tagged three more sharks, including two males -- the first ever satellite-tagged in the region.
"It's especially exciting that we sampled and tagged our first large males, one of which was sexually mature," said lead scientist Dr. Robert Hueter, Director of the Center for Shark Research at Mote Marine Laboratory. "Once a male shark has been satellite tagged, you can overlap his tracks with the female tracks and begin to understand where they meet, eventually locating the breeding areas."
In 2012 and 2013, OCEARCH tagged five mature, female great white sharks in the North Atlantic. Sharks like Lydia and Katharine have connected millions of people to their real-time migratory tracks. Lydia, a mature female, was the first satellite-tagged white shark documented crossing the mid-Atlantic Ridge; and Katharine, an immature female, was also the first great white shark documented entering the Gulf of Mexico. The data gathered from the six newly tagged great white sharks will build on these previous findings.
"The six large white sharks sampled and tagged during Expedition Nantucket provide a major leap forward in science in the Northwest Atlantic," Dr. Hueter added. "We more than doubled the sample size of large sharks sampled for the institutions taking part in OCEARCH-supported studies."
OCEARCH's mission is to enable data collection by providing collaborating researchers and institutions unprecedented access to mature marine animals. During the Nantucket Expedition, OCEARCH collaborated with scientists from the Center for Shark Research at Mote Marine Laboratory, Woods Hole Oceanographic Institution, University of Massachusetts, Wildlife Conservation Society' New York Aquarium, Adventure Aquarium, University of North Florida, University of South Carolina, Auburn University, College of Charleston, Cape Canaveral Scientific, Georgia Aquarium, and Cape Eleuthera Institute.
"Up to 15 different researchers from 12 institutions received biological samples from each animal and are now analyzing results from the blood, mucus, muscle, parasite, genetic, and other samples collected," said Alisa Newton, Head of Aquatic Health at the Wildlife Conservation Society' New York Aquarium. "They will use the results to better define the normal physiology, biology and health of the Atlantic white shark population and, through that, the health of the environment that we share."
All sharks were fitted with a satellite transmitter tag, PSAT tag, and an acoustic tag. In combination with the satellite tags, the PSAT tags will allow researchers to reconstruct three-dimensional movements of the white sharks up to six months after deployment. The resulting data will shed light on the interactions between white shark behavior and their physical environment.
"Identifying habitat preferences will be an important component of comprehensive conservation strategy for white sharks in the North Atlantic," said Dr. Thorrold. "The fact that the first two male sharks to be satellite-tagged in the Atlantic also got PSAT tags was a real bonus for the expedition, and we are waiting eagerly to see how these tracks differ (or not) from the females tagged in this and previous expeditions."
As the sharks' fins break the surface, the satellite tag will transmit their locations. "It's amazing to see that three of the sharks, Madaket Millie, YETI, and Grey Lady, are still in the area while Miss Costa is off the coast of South Carolina, George is off the coast of Virginia, and Cisco is off the coast of Delaware," said Chris Fischer, OCEARCH Founding Chairman and Expedition Leader. "We are learning so much already."
Combined with the nine juvenile white sharks OCEARCH tagged during Expedition Montauk, there are now a total of 20 satellite-tagged white sharks of various life stages swimming around the North Atlantic. "The open access satellite data reporting in from these sharks will bring the previously blurry picture of white shark movement patterns into focus in the Atlantic, showing us the areas that are critical for white shark survival," Dr. Hueter said.
Anyone and everyone can follow the sharks' movements by accessing the near-real time, free online Global Shark Tracker or by downloading the Global Shark Tracker App available for Apple and Android platforms.
About OCEARCH
OCEARCH is a recognized world leader in generating critical scientific data related to tracking (telemetry) and biological studies of keystone marine species such as great white and tiger sharks, in conjunction with conservation outreach and education at a measurable global scale. OCEARCH shares real-time migration data through OCEARCH's Global Shark Tracker -- In 2015, OCEARCH open-sourced the data on the Global Shark Tracker to 2.3 million users. OCEARCH also inspires current and future generations of explorers, scientists, and stewards of the ocean through its STEM Learning Program. The free STEM Curriculum, available for grades K-8 and created in partnership with Landry's, Inc. enables students to learn STEM skills while following the real-time data on the movements of their favorite sharks. The researchers OCEARCH supports work aboard the M/V OCEARCH, a 126' Cat-powered vessel equipped with a 75,000 lb. hydraulic research platform, where the ship serves as both mothership and at-sea laboratory. Scientists have approximately 15 minutes of access to live, mature sharks to conduct up to 12 studies. The sharks are measured, tissue and blood samples are collected, and satellite and acoustic transmitters are attached. Over 131 researchers from 69 regional and international institutions have partnered with OCEARCH.
About Costa
As the leading manufacturer of the world's clearest polarized performance sunglasses, Costa offers superior lens technology and unparalleled fit and durability. Still handcrafted today in Florida, Costa has created the highest quality, best performing sunglasses for outdoor enthusiasts since 1983. For Costa, conservation is all about sustainable fishing. Many fisheries that should be vibrant and healthy are all but devoid of native fish because they have fallen victim to poor fishing practices, unregulated development, lack of watershed protection or all of the above. Costa works with partners around the world to help increase awareness and influence policy so that both the fish and fishermen of tomorrow will have healthy waters to enjoy. Costa encourages others to help in any way they can.
About Aurora Flight Sciences
Aurora Flight Sciences is a leader in the development and manufacturing of advanced unmanned systems and aerospace vehicles. At the core of the company's DNA is a commitment to the science of autonomous flight; whether that means a fully autonomous drone, or a program that is breaking new ground in the interface between man and machine as relates to flight. Since its founding in 1989, Aurora's unmanned aircraft have supported a number of environmental and educational missions across the globe. From the North Slope in Alaska, to the wilderness in South Africa, Aurora has conducted dozens of successful scientific and philanthropic operations, proving the countless abilities and benefits of unmanned flight. For more information, visit www.aurora.aero.
Image Available: http://www.marketwire.com/library/MwGo/2016/11/1/11G120459/Images/IMG_2231_(1)-51c810336f44a1c78929379ed39e5554.jpg
Image Available: http://www.marketwire.com/library/MwGo/2016/11/1/11G120459/Images/IMG_2270-77668895390d82a69f33512200414630.jpg