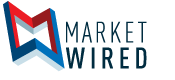 Tilly's Life Center and Rastaclat Unite to Benefit the Lives of Today's Youth
Tilly's Life Center and Rastaclat Unite to Benefit the Lives of Today's Youth
Click here for high-resolution version
/EINPresswire.com/ -- IRVINE, CA--(Marketwired - November 01, 2016) - Today, Tilly's Life Center (TLC) announces its partnership with Rastaclat to release limited edition bracelets that will directly benefit TLC, a non-profit organization that teaches teens the art of forgiveness and self-esteem. Rastaclat will donate 100% of the proceeds made from the bracelets to support TLC's mission to inspire today's youth to reach their full potential as productive, kind, happy and responsible individuals. Funds raised will allow TLC to expand the reach of its program to benefit teens in several school districts across Southern California and around the world. For a closer look at the collection and to learn more about TLC x Rastaclat, please visit: https://www.tillys.com/search?Ntt=Tilly%27s+Life+Center.
"Tilly's Life Center and Rastaclat share the common belief that positive action can change lives, encourage confidence and unite us as human beings," said founder of Tilly's Life Center, Tilly Levine. "We're grateful for the opportunity to partner with Rastaclat and raise funds to create lasting changes in the lives of young people."
Rastaclat founder and CEO, Daniel Kasidi, said, "Rastaclat was founded on the philosophy of doing good for yourself and others, this collaboration with TLC exemplifies that mantra. We are excited for the TLC bracelet to represent that symbol of positivity. We look forward to a great success to benefit a great organization."
TLC x Rastaclat limited edition bracelets are now available for purchase in-store at Tillys and online at tillyslifecenter.org for $15.99. Every bracelet order comes in a special gift box and customizable card for holiday gifting.
For more information on TLC x Rastaclat, please visit: https://www.tillys.com/search?Ntt=Tilly%27s+Life+Center and to stay connected, follow @tillyslifecenter and search these hashtags #TillysLifeCenter #TLCxRastaclat
About TLC
TLC aims to empower teens to overcome their own adversity and crisis through positive thinking. Through tested methodologies from globally-respected thought leaders, TLC teaches effective life tools that enable teens the confidence and self-esteem they need to take responsibility for themselves -- ultimately giving them the power to make positive changes in their own lives. To find out more, please visit www.tillyslifecenter.org.
Image Available: http://www.marketwire.com/library/MwGo/2016/11/1/11G120479/Images/CP16_PK001TYLC_Ecom1-5c499ab752f392f383f5bd382069bb94.jpg