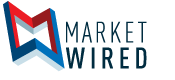 Technology Powering Growth in Global Markets for Medical Ultrasound Devices, Reports BCC Research
/EINPresswire.com/ -- WELLESLEY, MA--(Marketwired - November 01, 2016) - Recent advancements in ultrasound technology include the wireless and immediate transmission of images using applications and dedicated cloud servers. BCC Research reveals in its new report that this trend toward inexpensive, portable, and wireless ultrasound imaging is helping move the global markets for medical ultrasound devices.
Diagnostic ultrasound, also called sonography or diagnostic medical sonography, is a noninvasive imaging method that utilizes high-frequency sound waves to produce images of structures within your body.
The global market for medical ultrasound devices is expected to reach $9.9 billion by 2021, up from $7.3 billion in 2016, reflecting a five-year compound annual growth rate (CAGR) of 6.4%. The Asia-Pacific market, the largest and fastest-growing market, should reach $2.4 billion and $3.7 billion in 2016 and 2021, respectively, demonstrating a five-year CAGR of 9.5%. The Latin American market, the second-fastest growing market with an anticipated five-year CAGR of 8%, should grow from $576 million in 2016 to $847 million in 2021.
Recent innovations include hand-carried ultrasound (HCU) units, advances in three-dimensional (3-D) and four-dimensional (4-D) ultrasound imaging, improvements in image quality, and the use of ultrasound contrast agents to improve sensitivity for the detection of tumors. Another key development is the emergence of sonoelastography to help diagnose liver fibrosis staging, thyroid nodules, and lymph node and indeterminate breast lump characterization.
Technological advances in diagnostic ultrasound imagery have significantly improved patient diagnostics by providing immediate clinical information. These rapid advances are directly related to the parallel advancements in electronics, computing and transducer technology together with sophisticated signal processing techniques. The availability of instantaneous diagnostic data has helped reduce overall healthcare costs by replacing more expensive diagnostic examinations.
"One of ultrasound's key advantages over other imaging modalities is its increasing mobility," says BCC Research analyst Paul Taylor. "From innovations such as portable handheld devices to the world's first wireless transducer, ultrasound can quickly image internal organs such as the heart, kidney and liver, without being impeded by cables or bulky machines. This key feature of ultrasound not only improves the point of care at hospitals, but also the public's access to medical imaging, especially in developing regions where it is needed."
Medical Ultrasound Devices: Techs and Global Markets (IAS040B) analyzes the values, growth rates, shares, dynamics, and factors of major market and submarkets. Global market drivers and trends, with data from 2015, estimates for 2016, and projections of CAGRs through 2021 also are provided.
Editors and reporters who wish to speak with the analyst should contact Steven Cumming at steven.cumming@bccresearch.com.
About BCC Research
BCC Research is a publisher of market research reports that provide organizations with intelligence to drive smart business decisions. By partnering with industry experts worldwide, BCC Research provides unbiased measurements and assessments of global markets covering major industrial and technology sectors, including emerging markets. Founded in 1971, BCC Research is a unit of Eli Global, LLC. For more information about BCC Research, please visit bccresearch.com. Follow BCC Research on Twitter at @BCCResearch.