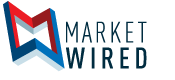 New Franklin Electric Dual Seal Grinder Pump Series Provides Added Barrier of Pump Protection
/EINPresswire.com/ -- FORT WAYNE, IN--(Marketwired - Nov 1, 2016) - Franklin Electric Co., Inc. (NASDAQ: FELE) now offers the FPS IGPDS Dual Seal Grinder Pump Series that delivers increased pump security and performance ideal for commercial and high-end residential applications. The IGPDS Dual Seal Grinder Pump Series utilizes two mechanical seals, coupled with sensor probe and seal leak detection circuitry in the panel, to provide added pump protection that can extend the overall pump life. If water enters the oil chamber, a light in the control panel will illuminate and indicate that the first seal requires replacement. The second seal continues to protect the pump so that it can maintain full functionality until the first seal can be changed. Upon the replacement of the first seal, the pump can be put back in service at peak performance levels. 
The Franklin Electric IGPDS Dual Seal Grinder Pump Series offers multiple pumps that can operate on nominal voltages ranging from 208 V and 230 V in one configuration (single-phase and 3-phase), while also featuring multiple models in 460 V and 575 V 3-phase options for applications where higher voltage is required. The Series' powerful motor and construction are designed to handle the tough demands of low pressure sewage applications, utilizing the same reliable patented cutter system at 414,000 cuts per minute. These new units incorporate a non-clogging impeller staged for efficient pumping of sewage slurries with a shut-off head of 130 feet. These pumps are equipped to handle the demands of grinding domestic sewage whether as a replacement pump or a packaged system.
The IGPDS Dual Seal Grinder Pump Series employs a powerful 2 hp single-phase, 3,450 rpm with capacitor start/run motor with built-in overload protection to prevent over-current and over-temperature damage while providing higher starting torque that allows for mid grinds. A higher and larger motor shaft also reduces deflection. Other design features include a corrosion-resistant brass impeller that minimizes downtime and maintenance and an epoxy-coated cast iron finish for corrosion resistance and durability. 
The IGPDS Dual Seal Grinder Pump Series is part of Franklin Electric's Engineered Products portfolio. For more information, visit www.franklinengineered.com.
Franklin Electric is a global leader in the production and marketing of systems and components for the movement of water and fuel. Recognized as a technical leader in its products and services, Franklin Electric serves customers around the world in residential, commercial, agricultural, industrial, municipal, and fueling applications for more information, visit www.franklinwater.com or contact your local Franklin Electric Distributor.
"Safe Harbor" Statement under the Private Securities Litigation Reform Act of 1995. Any forward-looking statements contained herein, including those relating to market conditions or the Company's financial results, costs, expenses or expense reductions, profit margins, inventory levels, foreign currency translation rates, liquidity expectations, business goals and sales growth, involve risks and uncertainties, including but not limited to, risks and uncertainties with respect to general economic and currency conditions, various conditions specific to the Company's business and industry, weather conditions, new housing starts, market demand, competitive factors, changes in distribution channels, supply constraints, effect of price increases, raw material costs, technology factors, integration of acquisitions, litigation, government and regulatory actions, the Company's accounting policies, future trends, and other risks which are detailed in the Company's Securities and Exchange Commission filings, included in Item 1A of Part I of the Company's Annual Report on Form 10-K/A for the fiscal year ending December 28, 2013, Exhibit 99.1 attached thereto and in Item 1A of Part II of the Company's Quarterly Reports on Form 10-Q. These risks and uncertainties may cause actual results to differ materially from those indicated by the forward-looking statements. All forward-looking statements made herein are based on information currently available, and the Company assumes no obligation to update any forward-looking statements.
Contact:
Eric Pulley
Franklin Electric Co., Inc.
260.827.5677

PR Contact:
Valerie Harding
Ripple Effect Communications
617.536.8887
Email Contact