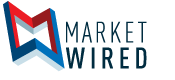 Sierra Monitor Corporation Selected as Finalist for Control Engineering 2017 Engineers' Choice Award
/EINPresswire.com/ -- FieldPoP(TM) Device Cloud and FieldServer IIoT Gateways Garner Recognition for Innovation
Control Engineering 2017 Engineers' Choice Award
Click here for high-resolution version
MILPITAS, CA--(Marketwired - October 28, 2016) - Sierra Monitor Corporation (OTCQB: SRMC), a provider of Industrial Internet of Things (IIoT) solutions that connect and protect high-value infrastructure assets, today announced that it has been selected as a finalist in the "Software - Industrial Internet of Things Connectivity" category by Control Engineering magazine. The Control Engineering 2017 Engineers' Choice Awards highlight some of the best new control, instrumentation and automation products as chosen by Control Engineering's print and online subscribers. Survey respondents are asked to select products based on technological advancement, service to the industry, and market impact.
The FieldPoP device cloud and FieldServer family of IIoT protocol gateways help Original Equipment Manufacturers (OEMs) and facility managers to provide remote service and support to IIoT end points in the facility such as controllers, devices, and sensors. Using FieldPoP as a service management portal, OEMs and their customers can securely connect to registered FieldServer IIoT gateways and routers from any location and have visibility to the IIoT devices behind the gateway. FieldPoP also serves as a data middleware layer that collects IIoT device data from the field and lets third-party applications incorporate that data in business and analytics applications. As a result, OEMs and their customers can gain new insights leading to improvements in product quality, innovations in products and services, and identification of new revenue opportunities.
"We are pleased to be recognized by Control Engineering and its subscribers," said Varun Nagaraj, CEO of Sierra Monitor. "The FieldServer protocol translation gateway has long been a leader in the building and industrial automation markets. Now, with the FieldPoP device cloud, our customers have the ability to take even greater advantage of the IIoT opportunity."
About the recognition
More than 100 product nominations from almost 70 companies were entered for consideration in the 2017 Engineers' Choice Awards. Control Engineering subscribers will vote to identify the products they believe are the most exceptional based on technological advancement, service to the industry, and market impact. Awards will be presented as part of the 2017 Engineering Awards in Manufacturing event to be held in March 2017.
About Sierra Monitor Corporation
Sierra Monitor Corporation addresses the industrial and commercial facilities management market with Industrial Internet of Things (IIoT) solutions that connect and protect high-value infrastructure assets.
The company's FieldServer brand of protocol gateways is used by system integrators and OEMs to enable local and remote monitoring and control of assets and facilities. With more than 200,000 units, supporting over 140 protocols, installed in commercial and industrial facilities, FieldServer is the industry's leading multi-protocol gateway.
Sierra Monitor's Sentry IT fire and gas detection solutions are used by industrial and commercial facilities managers to protect their personnel and assets. Sentry IT branded controllers, sensor modules, and software are installed at thousands of facilities such as natural gas vehicle fueling and maintenance stations, wastewater treatment plants, oil and gas refineries and pipelines, parking garages, US Navy ships, and underground telephone vaults.
Headquartered in the heart of Silicon Valley in Milpitas, California, Sierra Monitor was founded in 1979 and has been a public company since 1989. By combining its distinguished track record in industrial sensing and automation with emerging IoT technologies such as cloud connectivity, big data, and analytics, Sierra Monitor is at the forefront of the emerging IIoT trend.
For more information visit: http://www.sierramonitor.com/.
Source: Sierra Monitor Corporation
Image Available: http://www.marketwire.com/library/MwGo/2016/10/28/11G119970/Images/CTLx_ENG_17EngAward_Finalists_NoRule-b3dbced16ffea091b56abcd64b777bfa.jpg