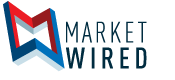 ChiefDigitalOfficer.net To Host Executive Dinner in New York on November 10th
/EINPresswire.com/ -- Event to Feature Panel Discussion on Programmatic Marketing
BOSTON, MA--(Marketwired - October 26, 2016) - ChiefDigitalOfficer.net, the global community of senior digital and marketing professionals, will be hosting a dinner event in New York on November 10th, 2016 at Tom Colicchio's CraftBar. This collegial gathering of just a few dozen professionals will feature a panel discussion on one of the most challenging topics facing the digital community today: programmatic marketing.
As the "always on" consumer increasingly becomes a reality - via computers, tablets, smartphones, and wearables - and marketing technology continues to advance rapidly, the promise of programmatic marketing is closer than ever before. Indeed, some of the world's largest brands have signaled their desire to have programmatic account for more than 50% all online media buying within just a few years.
While the massive shift underway being driven by programmatic media buying makes it an exciting time to be a marketer, it also creates significant new challenges. During this executive roundtable, we'll hear how senior marketing managers at some of the world's most venerable brands are wrestling with this latest marketplace evolution.
"Senior marketers and digital professionals at even the most forward-leaning brands are struggling to embrace the programmatic revolution successfully," says Tim Bourgeois, executive editor at ChiefDigitalOfficer.net. "At our upcoming dinner event in New York, we will gather a intimate group to discuss the issues, and share best practices and insights with this progressive group of practitioners."
Specifically, the following issues will be discussed:
Programmatic trends and developments that are impacting the business today, versus those that are on the horizon
Advice for organizations that are just beginning to test programmatic techniques
How programmatic tactics are interfacing with social and search marketing efforts
The pros and cons associated with relying on programmatic partners versus relying on in-house expertise
The adoption of attribution modeling and its benefits and challenges
To request an invitation to this exclusive and complimentary event, email Tim Bourgeois, executive editor at ChiefDigitalOfficer.net, at tbourgeois@chiefdigitalofficer.net.
About ChiefDigitalOfficer.net
ChiefDigitalOfficer.net is a global community of senior professionals whose responsibilities intersect strategy, marketing, technology and innovation. Located in the heart of the Innovation District in Downtown Boston, the organization hosts events, curates content, and facilitates connections for this unique group of digital practitioners. For more information, visit www.chiefdigitalofficer.net.