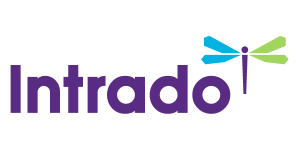 TSN SHAREHOLDER ALERT: The Law Offices of Vincent Wong Notifies Investors of a Class Action Involving Tyson Foods, Inc. and a Lead Plaintiff Deadline of December 16, 2016
/EIN News/ -- NEW YORK, Oct. 26, 2016 (GLOBE NEWSWIRE) -- The Law Offices of Vincent Wong announce that a class action lawsuit has been commenced in the USDC for the Central District of California on behalf of investors who purchased Tyson Foods, Inc. (NYSE:TSN) securities between November 23, 2015 and October 7, 2016.

Click here to learn about the case: http://www.wongesq.com/pslra/tyson-foods-inc. There is no cost or obligation to you.
According to the complaint, defendants failed to disclose during the Class Period that Tyson systematically colluded with several of its industry peers to fix prices in the broiler-chicken market, which constituted a violation of federal antitrust laws, and the Company's segment revenues were the result of illegal conduct.
On September 2, 2016, an antitrust class action complaint was filed by Maplevale Farms, Inc. alleging that Tyson and other companies conspired to manipulate prices.
If you suffered a loss in Tyson you have until December 16, 2016 to request that the Court appoint you as lead plaintiff. Your ability to share in any recovery doesn't require that you serve as a lead plaintiff. To obtain additional information, contact Vincent Wong, Esq. either via email vw@wongesq.com, by telephone at 212.425.1140, or visit http://www.wongesq.com/pslra/tyson-foods-inc.
Vincent Wong, Esq. is an experienced attorney that has represented investors in securities litigations involving financial fraud and violations of shareholder rights. Attorney advertising. Prior results do not guarantee similar outcomes.
CONTACT:    
Vincent Wong, Esq.
39 East Broadway
Suite 304
New York, NY 10002
Tel. 212.425.1140
Fax. 866.699.3880
E-Mail: vw@wongesq.com