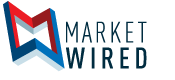 Global Conductor named one of Consulting's "Fastest Growing Firms" for 2016
/EINPresswire.com/ -- Consulting magazine honors Global Conductor as one of this year's Fastest Growing Firms globally at an awards dinner in NYC
NEW YORK, NY--(Marketwired - October 26, 2016) - Global Conductor Management Consulting was honored this month by Consulting magazine as one of this year's "Fastest Growing Firms" at an awards ceremony at the Roosevelt Hotel in New York City. With a remarkable 64% growth from 2012 to 2015, Global Conductor has generated over $85 million in consulting revenue, and serviced over 40 Fortune 500 companies across 9 industries and 15 countries since 2002.
CEO and Founder Troy Edgar stated, "It is a great honor to be recognized in our industry as one of Consulting's 'Fastest Growing Firms!' Our consultants and management team have worked very hard and we greatly appreciate the acknowledgement. Our Clients place a great deal of trust in us, and they share in our success as well."
John Kennelly, Vice President, Accounting and Finance at Toyota Motor North America added, "Congratulations to Global Conductor for achieving this industry recognition. I wish them continued success and it has been an honor to be part of their journey!"
Consulting magazine's "Fastest Growing Firms" is a global list of the fastest growing consulting firms -- designed to shine a light on those firms that often fly under the radar, but are making a big impact with measurable results. Rankings are determined by evaluating revenue over the last three years. In a crowded market, competing with some of the most successful firms in the world, these firms are considered the future of the consulting industry.
Global Conductor forecasts continued growth in 2017 in the consumer and industrial products, financial services, healthcare and government industry sectors. In preparation for next year, the firm has made key investments in resource management, employee benefits and added an office in Plano, Texas in May 2016 to address the growing consulting needs in the Central US region.
About Global Conductor
Global Conductor is a privately-held management consulting firm founded in 2002, providing business strategy, program and portfolio management, and ERP integration services to Fortune 500 and Global 1000 companies. Global Conductor is built on a foundation of core values and a Big-5 consulting background that strives to achieve excellence for our clients. Our dedicated approach to Listen, Connect, and Orchestrate allows us to provide unique solutions to match the needs and challenges of our clients. For more information, please visit www.globalconductor.com.
Connect with Global Conductor
Join GC on LinkedIn
Like GC on Facebook