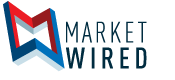 Human Resource Executive(R) Talent Acquisition Tech Conference "Ignites" Recruiting World with Upcoming Ideas & Innovators Session
/EINPresswire.com/ -- Thought Leaders and Industry Experts to Offer Cutting-Edge Insights on Today's Most Pressing Talent-Related Challenges
AUSTIN, TX--(Marketwired - Oct 26, 2016) -  The inaugural Human Resource Executive® Talent Acquisition Tech Conference today announced details of its Ideas & Innovators general session, including the presenters and their topics. Produced by Human Resource Executive® magazine, the premier publication focused on strategic issues in HR, the inaugural Talent Acquisition Tech Conference will take place in Austin, Texas November 15 - 16, 2016.
"The talent acquisition space is absolutely exploding with innovation," said Andrew McIlvaine, program chair of the conference. "Understanding the technologies that are available to engage candidates and elevate employer brands is critical for solving recruiting challenges. Featuring some of the most prominent HR industry thought leaders and experts, our Ideas & Innovators general session will put the spotlight on every aspect of the talent acquisition process, including such timely topics as talent analytics, diversity, retention and inclusion and the contingent workforce."
Taking place on Wednesday, November 16, 2016 at 8:30 a.m. CST, Ideas & Innovators is a general session that will feature fast-paced, five-minute segments. Presentations and presenters include:
"Why You Need to Change the Way You Think About Diversity" - Leela Srinivasan, chief marketing officer, Lever
"The Five Recruiting Metrics That Will Hold Our Attention 20 Years from Now" - William Tincup, president, RecruitingDaily
"Who Should Own the Contingent Workforce? (Hint: NOT Procurement)" - Kyle Lagunas, research manager for emerging trends and technologies, IDC
"A Day in the Life of a Recruiter 2020" - Jon Kestenbaum, CEO, Talent Tech Labs
"Enticing Millennials with Growth & Career Opportunities" - Marcy Maul, strategy and revenue owner, randrr
"The Importance of Chat in Recruiting" - Ryan Healy, founder and president, Brazen Technologies
"The Skills Shortage Doesn't Actually Exist" - Mark Newman, founder and chief customer officer, HireVue
"How the Gig Economy will Change Work for Millennials and Everyone Else" - Erin Peterson, vice president of talent, NFP
"Being Whole Humans: Why Authenticity and Company Culture Are Key in Hiring, Retention & Inclusion" - Alexandra Cavoulacos, co-founder & chief operating officer, The Muse
"The Multifaceted Role of Today's Recruiter" - Dawn Crew, chief marketing officer, MightyRecruiter
"Overcoming the Universal Forces of Failure" - Laurie Ruettimann, consultant and blogger
The Talent Acquisition Tech Conference will also feature opening and closing keynote presentations by Kevin Wheeler, noted futurist and president of the Future of Talent Institute, and top employment brand expert, Stacy Zapar. Rounding out the comprehensive agenda are three specific tracks -- Sourcing and Assessment, Candidate Engagement, and Talent Strategy -- exploring topics such as digital interviewing, social recruiting, recruitment advertising, recruitment marketing and the mobile apply process.
Attendees will have the opportunity to experience the latest talent acquisition products and services on the expo floor, which is co-located with that of the annual Recruiting Trends Conference. Additionally, by registering to join Talent Board on the night of Tuesday, November 15 for the 2016 Candidate Experience Awards Gala, attendees can learn about candidate experience best practices and honor this year's winners.
Registration information and the full conference agenda are available at www.TalentTechConf.com or by calling 1-800-727-1227.
About the Talent Acquisition Technology Conference
From the producers of the HR Technology Conference and Exposition®, the world's largest event dedicated to HR technology, comes the Human Resource Executive® Talent Acquisition Tech Conference. At this new event, the world's most renowned experts and talent acquisition leaders will explore how technology is transforming the way talent is sourced, hired and brought into leading organizations. Attendees will learn how to develop strategies to attract and engage the right candidates while continually and creatively identifying new talent pools to find their next great hires. The event also includes the Talent Acquisition Tech Expo, showcasing the latest talent acquisition products and services -- providing the opportunity to touch, compare and contrast the latest solutions from leading vendors. For more information, visit: http://www.talenttechconf.com/.
Note to editors: Trademarks and registered trademarks referenced herein remain the property of their respective owners.

Media Contacts:
Rennette Fortune
Public Relations Manager
LRP Publications
P: 561.622.6520
C: 561.373.9870
E: Email Contact
www.LRP.com

Jeanne Achille
The Devon Group for LRP
P: 732.706.0123 ext. 100
E: Email Contact