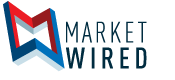 Blue Diamond Ventures, Inc. Acquires VERVE Living Systems & ZENO InnPoint
/EINPresswire.com/ -- DENVER, CO--(Marketwired - Oct 26, 2016) -  Blue Diamond Ventures, Inc. (OTC PINK: BLDV) -- reports that the company has successfully finalized an agreement to acquire the Verve Living Systems & ZENO InnPoint brands/trademarks along with the ongoing business and hospitality assets of Zeno Controls LLC, a New York-based limited liability company. The ZENO wireless gateways and cloud solutions provides energy saving and management to the hospitality industry while the Verve Living Systems brand provides the sensors and guestroom control products. The Verve product line includes 27 products, ranging from switches to thermostats, occupancy sensors, HVAC controls, lighting and load control. www.vervelivingsystems.com www.zenocontrols.com
Josh Alper, CEO of Blue Diamond Ventures, commented, "With this agreement, Blue Diamond becomes the first energy-management and in-room controls provider to support both EnOcean and ZigBee technologies, to deliver the most flexible wireless performance platform on the market." Mr. Alper went on to say, "In addition to current markets of Zeno Controls and Vere Living Systems, Blue Diamond will expand the VERVE Living System brand into the Cannabis Industry, with a VERVE branded Home Growing System that will leverage the VERVE self-correcting adaptive wireless 'Hotel' technology replacing the 'Guest Comfort' with Plant Health. BLDV will place both VERVE and ZENO in the newly created d/b/a of Michigan Plant Technologies LLC, United Sustainable Technologies, that will be solely focused on sales to hospitality end-users and the development of the new residential grow products in the Cannabis space."
In other company news, Blue Diamond announces that Clean 1st LLC, the owners of Cannabis Clean (www.cannabisclean.com), a 20% holding of BLDV, has closed several new large contracts to provide specialized & antimicrobial janitorial services to cannabis cultivators in Colorado. Clean 1st has in addition acquired a small existing janitorial service and is still actively seeking to hire additional personnel to help keep up with the demand. Steve McMorrow President of Clean 1st and Josh Alper CEO of BLDV have met in Denver this past week to discuss expansion of the company's operational model to other markets in and outside of the USA. Cannabis Clean will be exhibiting at the upcoming MJ Daily Marijuana Show in Las Vegas on November 15th - 17th, 2016 and will be announcing plans a new authorized dealer network.
Now-Brands, LLC (www.now-brands.com) the owners of Olde Imperial Mystic Hemp Vodka, a 40% holding of Blue Diamond Ventures Inc., has successfully completed the first production run of its award-winning Hemp infused Vodka. The product is now available to bars and retail stores in New York State.
Blue Diamond Consulting LLC (http://bd-suiteofservices.com/) has begun work on a community solar project in the Western New York. The company has been contracted as the owner's representative for a major development company in Buffalo, NY and will receive fees for its services. This will be our first solar project and will be an operational model that BLDV and BDC will seek to duplicate in other markets.
In other consulting news, in addition to the solar projects above: Blue Diamond Consulting (BDC), has successfully completed its review of the California Lights Works Cannabis LED Lighting, has signed a short-term consulting agreement with a Cannabis Greenhouse Systems. In addition, BDC has entered into a consulting agreement with a Canadian Cannabis Grower who has just received their pre-license from Health Canada. BDC will begin its service after the grower has completed its second round of funding to complete its 50,000-sq.-foot cultivation center in Ontario. BDC and has signed multiple clients pursuing marijuana licenses under the new laws in Michigan. "Blue Diamond Ventures, Inc. has begun to successfully transformed itself as I have envisioned, and put the main emphasis on the consulting services driving the other holdings," said CEO Josh Alper. In addition to the clients listed above, the BLDV business model relies on Blue Diamond Consulting to providing consulting services to our subsidiaries including: Now-Brands LLC, Cannabis-Clean - Clean 1 LLC, Michigan Plant Technologies LLC. "Reflecting on my first six months as Chief Executive Officer, I am pleased with the progress BLDV has made, but recognize there is a lot of work left to be done to better position the company to enable it to be successful. I am confident that the Suite of Services that BLDV markets to the Cannabis Industry and beyond will be the key to this success," Mr. Alper stated.
Blue Diamond Ventures, Inc. is in the process of scheduling a shareholder conference call to take place on Tuesday, November 21st at 4:30 PM EST. More details concerning this event will be released soon. Included will be call-in information and the ability for shareholders to email any questions in advance to Mr. Alper. 
About us:
Blue Diamond Ventures, Inc. seeks to partner with individuals and companies that share a common synergy, mission, and vision to enable products/services that are produced, delivered and consumed utilizing fewer natural resources, providing a sustainable alternative to traditional products on the market today. As a diversified customer, centric Management / Holding Company; Blue Diamond Ventures, Inc. seeks opportunities in various markets and is driven by critical thinking and the scientific method.
Safe Harbor:
This press release contains forward-looking statements. Such forward-looking statements are subject to a number of risks, assumptions, and uncertainties that could cause the Company's actual results to differ materially from those projected in such statements. Forward-looking statements speak only as of the date made and are not guarantees of future performance. We undertake no obligation to publicly revise any forward-looking statements.