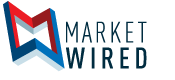 Putting the Global Food Safety Industry under the Microscope: The Good, the Bad and the Ugly
Xtalks food webinars provide a unique, content-rich resource to help guide food industry professionals through the maze of issues and developments impacting the sector.
Click here for high-resolution version
/EINPresswire.com/ -- TORONTO, ON--(Marketwired - October 26, 2016) - Join Xtalks for a live broadcast on Monday, November 14, 2016, where industry expert Joe Whitworth, Editor of FoodQualityNews.com, will address important industry challenges, providing insights and an overview of the good, the bad and the ugly from the perspective of someone in between industry and the general public.
Food safety is a topic always high on the agenda regardless of the region, the scale of operation or commodity being produced. Behind the buzzwords and catchy phrases such as: Food safety is non-competitive, what can be done to ensure safe food and what are industry and regulators doing now to reduce this burden?
The World Health Organization (WHO) produced estimates made public last year that almost one in 10 people in the world fall ill each year after eating contaminated food and of these 420,000 people die.
Key challenges and solutions to be discussed include:
What is the scale of the problem when it comes to food safety?
How is this the same/does this differ globally?
Tools available and used now to ensure food safety
Examples of good and bad reactions when a problem occurs
What does the future hold?
For more information or to register for this complimentary event, visit: Putting the Global Food Safety Industry Under the Microscope
Xtalks, powered by Honeycomb Worldwide Inc., is a leading provider of educational webinars to the global Life Sciences community. Every year thousands of industry practitioners (from food, pharmaceutical & biotech companies, to private & academic research institutions, healthcare centers, etc.) turn to Xtalks for access to quality content. Xtalks helps Life Science professionals stay current with industry developments, trends and regulations. Xtalks webinars also provide perspectives on key issues from top industry thought leaders and service providers.
To learn more about Xtalks visit http://xtalks.com
For information about hosting a webinar visit http://xtalks.com/sponsorship.ashx
Image Available: http://www.marketwire.com/library/MwGo/2016/10/25/11G119472/Images/Food_Xtalks_Master_Logo_RGB-9a4c800801659327a08f02af10b606f6.jpg