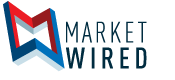 Media Advisory: Prime Minister to address historic summit of young workers
/EINPresswire.com/ -- OTTAWA, ONTARIO--(Marketwired - Oct 24, 2016) - Prime Minister Justin Trudeau will speak to hundreds of young workers attending the Canadian Labour Congress' Young Workers Summit at the Shaw Centre in Ottawa.
The first-ever Young Workers' Summit brings together over 400 young union leaders and activists for three days of workshops and leadership-building.
"This is a historic opportunity for Prime Minister Trudeau to engage in a dialogue with young workers about decent jobs and the future of work in Canada," said CLC president Hassan Yussuff.
Media are invited to attend but must be present by 8:30 a.m. for a security sweep and to register.
Who: Prime Minister Justin Trudeau
What: CLC Young Workers' Summit
When: Tuesday October 25, 2016 8:30 a.m.
Where: Media registration and security sweep at Holtzman Boardroom, Level One, Shaw Centre, 55 Colonel By Drive, Ottawa.