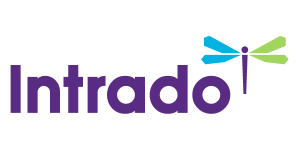 Tissue Banking Market is Estimated to Reach USD 48,125 Million by 2021 - IndustryARC Analysis
Growth in the government initiatives and funding to drive the market; estimated to reach $48,125 Million by 2021
/EIN News/ -- Hyderabad, Oct. 20, 2016 (GLOBE NEWSWIRE) -- According to the report "Global Tissue Banking Market By Type (Blood, Soft Tissues, Bone, Heart alves); By End Use (Clinical/Therapeutic, Cosmetic, Medical Research); By Equipment (Cryopreservation, Labeling, Quality Control); By Service (Processing, Storage and Preservation) and By Geography - Forcast to (2016 – 2021) ", published by IndustryARC, estimates the market to reach $48,125 Million by 2021 at high CAGR.
Browse 53 Market Tables, 18 Figures spread through 122 Pages and an in-depth TOC on "Global Tissue Banking Market (2016 - 2021)"
http://industryarc.com/Report/237/tissue-banking-market-research-analysis-report.html

Tissue banking is the collection and preservation of allograft/autograft tissue from people who died from sudden illness or accident or some other reason. Rising shortage of tissues has led to millions of premature deaths. The feasibility of transplant and trauma procedures is limited not by the availability of donor tissue but by the time required to deliver that tissue to the recipient. Immediate transplant medicine, surgical cancer treatment, the treatment of combat trauma and industrial accidents is thus possible with tissue banking along with ability to prepare for mass casualty events. The global market for tissue banking is segmented based on type, equipment type, service type, end use type and geography. 
Make an Inquiry @ http://www.industryarc.com/inquiry-before-buying.php?id=237
The total tissue banking market was estimated to be $34,673m in 2015. This market is led by robust growth in clinical/therapeutic, cosmetic and medical research end use sectors. Clinical/therapeutic end use segment is estimated to continue its dominance in the global tissue banking market during the forecast period. Blood banking is the single largest segment for tissue banking market, mainly due to its significance and frequent requirement coupled with huge base of donor availability. Umbilical cord banking on the other hand is estimated to witness fastest growth during 2016-2021 owing to growing instances of metabolic and genetic diseases. Growth in government funding, advancements in bio banking technology, evolution in regenerative medicine and growing awareness are the other major factors that are driving the tissue banking market globally.
Americas held the major share in the market mainly driven by increased spending on healthcare, rise in geriatric population and private investments. On the bank of government initiatives, rise in incidences of cardiovascular diseases and increasing per capita income will act as a catalyst for the market in the APAC region. Countries such as Israel, South Africa and Turkey are estimated to foster the market growth in the RoW region making it the fastest growing region during 2016-2021.
The key players in tissue banking market include;
Epic Systems Corporation
McKesson Corporation
Alere Inc
Allscripts Healthcare Solutions, Inc
Wolters Kluwer N.V
For complete list of companies cited in report, Request a sample PDF @ http://www.industryarc.com/pdfdownload.php?id=237
Top five companies held more than 40% of the market share in 2015. The growing number of start-ups coupled with technological advancements is estimated to however shift the market share slightly from key players to smaller companies. Furthermore, the entry of cloud competitors into the market will lead to competitive development of innovative software and solutions. Acquisitions and expansion are few of the growth strategies of the key players in the industry who are striving to increase their market share.
Scope of the Study: The report covers quantitative analysis including values ($M) and volumes (KT) as well as qualitative analysis of the following:
Market potential of several materials and end users at global, regional and country level
Various insulation materials in different applications and end-users
Competitive landscape and growth strategies
Trends, drivers and opportunities impacting the growth
Why buy this report?
Get a detailed picture of the tissue banking market landscape and growth markets, opportunities.
Pinpoint growth sectors and identify factors driving change.
Understand the competitive environment, the market's major players and leading brands.
A five-year forecast method is used in order to assess how the market is predicted to develop.
More than 100 data tables and figures to assist in strategic decision making plans.
Purchase Report @ http://industryarc.com/purchasereport.php?id=237
Browse Related Reports:
Biometrics Banking Market: By End-Use (Branch Banking, Internet Banking, Banking ATM's, Mobile Banking and Others); By Type (Hardware, Software); By Geography (Americas, APAC, Europe, RoW) - With Forecast (2016-2021)
http://industryarc.com/Report/15165/biometrics-banking-market.html

About IndustryARC:

IndustryARC is a research and consulting firm that publishes more than 500 Reports Annually in various industries, such as Agriculture, Automotive, Automation & Instrumentation, Chemicals and Materials, Energy and Power, Electronics, Food & Beverages, Information Technology, Life sciences & Healthcare.
IndustryARC primarily focuses on Cutting Edge Technologies and Newer Applications of the Market. Our Custom Research Services are designed to provide insights on the constant flux in the global demand-supply gap of markets. Our strong analyst team enables us to meet the client research needs at a very quick speed with a variety of options for your business.
We look forward to support the client to be able to better address customer needs; stay ahead in the market; become the top competitor and get real-time recommendations on business strategies and deals. Contact us to find out how we can help you today.
Media Contact
Mr. Sanjay Matthews
Sales Manager
Email: sales@industryarc.com
Contact Sales: 1-614-588-8538 (Ext-101)
Connect with us on LinkedIn - https://www.linkedin.com/company/industryarc
Healthcare Market Research Reports - http://www.industryarc.com/Domain/8/lifesciences-healthcare-market-research.html
Know more about IndustryARC Events: http://industryarc.com/events.php