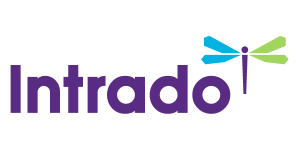 "The End of Average" Author Todd Rose to Address National Summit on Education Reform
/EIN News/ -- TALLAHASSEE, Fla., Oct. 20, 2016 (GLOBE NEWSWIRE) -- The Foundation for Excellence in Education today announced that Todd Rose, author of The End of Average: How We Succeed in a World that Values Sameness, will address the 2016 National Summit on Education Reform on Thursday, December 1 in Washington, D.C.
"We leave minds untapped and potential by the wayside with a public education system that moves students along in lockstep to the bureaucratic expectation of average. One size not only fails to fit all, it rarely fits any," said Dr. Todd Rose. "ExcelinEd has long advocated for a student-centered approach to learning that nurtures the unique talents and abilities of individuals. The National Summit brings together the top minds in the reform movement, and I very much look forward to joining the discussion on how we can move toward a more relevant and effective education system."
Todd Rose is the director of the Mind, Brain and Education program at the Harvard Graduate School of Education, where he leads the Laboratory for the Science of the Individual. The Lab's flagship project is the Individual Mastery Project, a long-term study investigating the development of individual excellence and expertise. He is also the co-founder of The Center for Individual Opportunity, a non-profit organization that promotes the principles of individuality in work, school and society. He is the author of The End of Average.
"From school dropout to welfare recipient to Harvard scholar, Todd Rose weaves a compelling life story with fascinating insight on our flawed concepts of defining average," said ExcelinEd CEO Patricia Levesque. "As we move to a 21st century education system centered on the individual abilities of students, his research and writings offer a unique and necessary perspective. This is going to be a fascinating presentation."
Now in its ninth year, the summit will be held in Washington, D.C. from Nov. 30 to Dec. 2 at the Marriott Marquis Washington, D.C. ExcelinEd Founder and Chairman Governor Jeb Bush will open the summit with a morning keynote address on Thursday, December 1. The two-day event will feature general sessions with nationally renowned speakers plus strategy sessions featuring policy experts, legislators and education leaders discussing topics ranging from personalized learning and educational choice to solutions for states implementing the Every Student Succeeds Act.
This unique gathering is a one-stop shop for state policymakers and education leaders who want a comprehensive overview of all elements of education reform. The goal is to share lessons learned across states and arm leaders with the knowledge and know-how to champion all students in every classroom.
Last year's National Summit was attended by more than 900 education leaders from 45 states and D.C. ExcelinEd will release additional agenda details in the coming weeks. Follow @ExcelinEd on Twitter for the latest news and updates, and use #EIE16 to join the National Summit conversation. For event details visit ExcelinEd.org/National-Summit.
****
Keynote addresses and strategy sessions will be open to the media. Members of the press interested in covering the event must request credentials in advance of the summit. Media registration will open online soon. 
###
Special thanks to our sponsors for their support of the 2016 National Summit on Education Reform. Achiever: The Susan & Bill Oberndorf Foundation, Walton Family Foundation; Reformer: College Board, McGraw-Hill Education,Pearson; Scholar: Amplify, Charter Schools USA, Doris & Donald Fisher Fund, K12, Northwest Evaluation Association and State Farm.
A photo accompanying this release is available at: http://www.globenewswire.com/newsroom/prs/?pkgid=41716
CONTACT: Contact: Press Office
         850-391-4090
         PressShop@excelined.org