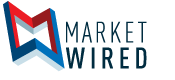 VIP Petcare and Detroit Dog Rescue Host Free Vaccination Clinic October 21st for Detroit Residents
/EINPresswire.com/ -- Partnership Focuses on Keeping Pets Healthy, Happy and Safe in Loving Homes
WINDSOR, CA--(Marketwired - October 20, 2016) - VIP Petcare, the leader in veterinary pet wellness care, and Detroit Dog Rescue, a Detroit-based animal rescue group focused on rescuing dogs off the streets of Detroit in need of immediate care and attention, today announced a partnership designed to provide long term health and happiness for pets. The partnership provides a veterinary wellness clinic designed to help the residents of Detroit and their pets by allowing them free access to basic canine vaccinations.
The next joint VIP Petcare and Detroit Dog Rescue Preventative Veterinary Clinic will be held Friday, October 21, 1 - 5 pm EST, at Crowell Recreation Center, 16630 Lahser Road, Detroit, MI 48219.
VIP Petcare provides the highest standard of pet preventative veterinary services through a network of over 2,000 community clinics in 31 states. The clinics are conveniently located at neighborhood pet stores, feed stores and other host locations in communities throughout the regions. Started in 1995 by high school friends Will Santana and Ken Pecoraro, VIP Petcare's mission is to extend the availability of high value pet preventative and wellness veterinary services to all pet owners. These services include vaccinations, diagnostic testing, microchipping with free nationwide registration included, and prescription parasite prevention and medications. The clinics are scheduled for specific times at host locations on both weekends and weeknights, and do not require an appointment.
Detroit Dog Rescue was founded in 2011 and opened the first and ONLY NO-KILL shelter in the city of Detroit in 2014. DDR's Mission is to directly help the dogs from the streets of Detroit by advocating for alternatives to euthanasia, proper pet care education, low cost spay and neutering programs, as well as assisting low income families with pet food and medical resources. As part of this partnership, VIP Petcare has agreed to provide core vaccinations at no cost to the residents of Detroit who attend the clinics the partnership provides. Together the groups hope to not only save dogs but to also start them on a healthy life that will protect as they move into new homes.
"At VIP Petcare we believe in ensuring that every pet has access to the highest standard of preventative and wellness veterinary care. By supporting Detroit Dog Rescue through this partnership, we are supporting their efforts to get dogs off the street," explains Mallory Boyd, Regional Marketing Manager, VIP Petcare. "We going one step further by providing these dogs with care they need to get started on a healthy life."
For more information about VIP Petcare or to find a preventative veterinary Community Clinic near you, please visit vippetcare.com. For more information about Detroit Dog Rescue please visit detroitdogrescue.com.
About VIP Petcare
VIP Petcare is dedicated to improving the lives of pets and the people who love them. We do this by extending the availability of high value pet preventative and wellness veterinary services to all pet owners. Through our nationwide network of community clinics, VIP Petcare provides a wide variety of preventative pet care services, all administered by a licensed veterinarian onsite at all of our clinics. These services and products include diagnostic tests, vaccinations, prescription medications, microchipping and a wellness check commensurate with the services administered. Our wellness services provide information about and/or protection against diseases and parasites such as parvo, rabies, Lyme, heartworm, intestinal parasites and feline leukemia. Our microchipping includes free nationwide registration, helping pet owners find their pet family members and bring them safely home.