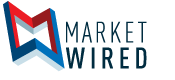 Pegasystems to Announce Financial Results for the Third Quarter of 2016 via Conference Call and Webcast
/EINPresswire.com/ -- CAMBRIDGE, MA--(Marketwired - October 19, 2016) - Pegasystems Inc. (NASDAQ: PEGA), the software company empowering customer engagement for the world's leading enterprises, today announced it will report financial results for the third quarter of 2016 on Wednesday, November 2, after market close.
A conference call and audio-only webcast will be conducted at 5:00 p.m. EDT on Wednesday, November 2, 2016. Members of the public and investors are invited to join the call and participate in the question and answer session by dialing 1-877-705-6003 (domestic), 1-201-493-6725 (international), or via webcast by logging onto www.pega.com at least five minutes prior to the event's broadcast and clicking on the webcast icon in the Investors section.
A replay of the call will also be available on www.pega.com by clicking the Earnings Calls link in the Investors section.
About Pegasystems
Pegasystems (NASDAQ: PEGA) develops strategic applications for marketing, sales, service, and operations. Pega's applications streamline critical business operations, connect enterprises to their customers seamlessly in real-time across channels, and adapt to meet rapidly changing requirements. Pega's Global 3000 customers include many of the world's most sophisticated and successful enterprises. Pega's applications, available in the cloud or on-premises, are built on its unified Pega® 7 Platform, which uses visual tools to easily extend and change applications to meet clients' strategic business needs. Pega's clients report that Pega gives them the fastest time to value, extremely rapid deployment, efficient re-use, and global scale. For more information, please visit us at www.pega.com.
All trademarks are the property of their respective owners.