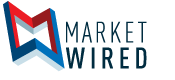 Wisconsin Supreme Court: Prosecutor, Government Accountability Board Overreached the Law in Pursuit of Political Investigations -- Graves Garrett LLC
/EINPresswire.com/ -- KANSAS CITY, MO--(Marketwired - October 19, 2016) - Graves Garrett LLC has marked yet another victory in a case relating to Gov. Scott Walker.
On Oct. 3, the United States Supreme Court denied the petition for certiorari filed by John Chisholm and two other prosecutors. Had it been granted, the petition would have led the U.S. Supreme Court to review decisions by the Wisconsin Supreme Court in the John Doe Judge case.
The John Doe Judge investigation started in 2010, then called "John Doe I," and overlapped with a successor inquiry, called John Doe II, that began in 2012. On July 16, 2015, the Wisconsin Supreme Court issued a ruling in favor of the Wisconsin Club for Growth and Eric O'Keefe, who sought to defend themselves against the political bullying of Milwaukee County District Attorney John Chisholm and Wisconsin's Government Accountability Board relating to their support for Gov. Scott Walker's policy agenda.
The petition for certiorari is the final blow for Chisholm.
"The prosecutors have now lost at every conceivable level: first before the John Doe Judge, then before the Wisconsin Supreme Court, twice, and now at the United States Supreme Court," said Eddie Greim, who served as co-counsel with Todd Graves representing the Wisconsin Club for Growth and Eric O'Keefe, the club's president in the investigation.
"From its inception, this proceeding was a politically motivated attack and a criminal investigation in search of a theory," O'Keefe said.
The case was important, according to counsel. "By trying to criminalize campaign speech, Chisholm and the GAB not only made an attack on our clients' fundamental liberties but also did so in an outrageous overreach of the law," said Graves.
Graves Garrett LLC
Graves Garrett brings its complex litigation and white collar criminal defense expertise to the growing and highly regulated field of political and election-related law as well as politically driven litigation and legal actions. The firm frequently represents candidates, corporations, individuals, nonprofit educational and advocacy corporations, and political committees in their struggles against increasingly intrusive governmental restrictions. Graves Garrett also advises clients in advancing their policy priorities by developing strategies for public interest litigation. By leveraging the experience its attorneys bring from internal leadership roles within the Department of Justice and FBI, Graves Garrett is repeatedly called on for issues that require not only political savvy but also legal competencies that can carry an organization through its most challenging and high-stakes litigation.