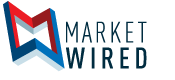 Council on Foundations Opens Registration for 2017 Annual Conference in Dallas, Texas
/EINPresswire.com/ -- Leading Together - April 23-26
ARLINGTON, VA--(Marketwired - October 19, 2016) - Registration is now open for the Council on Foundations' 2017 Annual Conference -- Leading Together -- in Dallas, Texas, April 23-26, 2017. The Council's annual conference is the premier event for the philanthropic sector, and Leading Together promises to be an immersive, thought-provoking experience dedicated to exploring the essential role that philanthropy plays in society to create transformational change.
The conference is intended for foundation c-suite executives, senior program officers, trustees, and those new to philanthropy. Over the course of four days, thought leaders, industry pioneers, and more than a thousand philanthropic professionals from across the country and from all foundation types will come together and be inspired by dynamic keynote addresses, stimulating sessions, and rewarding networking events.
The conference's programming will fall under one of two focus areas: philanthropic practice and building vibrant communities. Philanthropic Practice sessions will showcase philanthropy's diverse successes, best practices, and leadership insights from compelling speakers and presenters who will offer both domestic and global perspectives. Vibrant Community sessions will offer a holistic examination of issues funders can address to build truly vibrant communities.
Pre-conference sessions and opportunities will take place on Sunday, April 23, 2017, and include:
Member organizations of the Council on Foundations who register by January 11 receive a discounted rate of $1,020, after which the rate is $1,200. The rate for employees of for-profit organizations is $1,800, of nonprofit organizations is $1,440, of governmental organizations is $1,200, and the rate for students is $249. Additionally, there are discounted day-only rates and separate rates for each pre-conference session.
For more information on the conference and how to register, visit http://www.cof.org/2017-annual.
About the Council on Foundations
An active philanthropic network, the Council on Foundations (www.cof.org), founded in 1949, is a nonprofit leadership association of grantmaking foundations and corporations. It provides the opportunity, leadership, and tools needed by philanthropic organizations to expand, enhance and sustain their ability to advance the common good. With members from all foundation types and sizes, the Council empowers professionals in philanthropy to meet today's toughest challenges and advances a culture of charitable giving in the U.S. and globally.