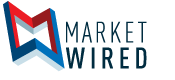 CORRECTION - Ubiquiti Labs Launches New Standalone Version of Its Popular AmpliFi HD Router
AmpliFi HD Standalone Router (AmpliFi-R)
Click here for high-resolution version
SAN JOSE, CA--(Marketwired - October 19, 2016) - In the news release, "Ubiquiti Labs Launches New Standalone Version of Its Popular AmpliFi HD Router" issued earlier today, we are advised by the company that the source should be attributed to Ubiquiti Networks (NASDAQ: UBNT) rather than Ubiquiti Labs as originally issued. Complete corrected text follows.
/EINPresswire.com/ -- Ubiquiti Labs Launches New Standalone Version of Its Popular AmpliFi HD Router
Consumers can now pre-order select AmpliFi models on Amazon.com
SAN JOSE, CA -- October 19, 2016 -- Today, Ubiquiti Labs, the consumer technology arm of wireless networking company Ubiquiti Networks, Inc. (NASDAQ: UBNT) ("Ubiquiti"), is now offering a standalone version of its popular AmpliFi® HD Router. Previously only available as part of its high-performance, AmpliFi Wi-Fi system, the powerful AmpliFi HD Router is now available for pre-order separately through a retail partnership with Amazon.
AmpliFi brings powerful Wi-Fi mesh technology designed to eliminate the general shortcomings of today's Wi-Fi routers and is specifically targeted to meet the demands of the modern connected home. The product was designed to serve multiple connected devices, deliver high-quality video streaming, eliminate dead spots, and distribute fast Internet bandwidth ubiquitously throughout the home. Unlike other Wi-Fi mesh products on the market, AmpliFi delivers 802.11AC 3x3 MIMO, which is 50 percent faster than competitors' 802.11AC 2x2 MIMO solutions.
AmpliFi HD Standalone Router (AmpliFi-R) is available for pre-order on Amazon for $149.99 and includes the following features:
Instant Setup: The AmpliFi router can be instantly detected and set up using a mobile app (download for iOS or Android) or using a standard web browser.
Sleek Design: The adjustable, full-color, interactive LCD touchscreen display and adjustable LED deliver the easiest-to-use experience. The built-in LCD touchscreen shows Wi-Fi network performance, connected devices, and more.
Fast Performance: Features the latest 802.11AC standards, 3x3 MIMO technology, and a 5-port Gigabit Ethernet.
Powerful Features: Including parental controls, Wi-Fi guest options, device fingerprinting, and speediest capability.
Mesh-able: Multiple AmpliFi HD Routers or Mesh Points can be automatically linked together to further expand network range and performance.
Starting today, the standalone router configuration of the AmpliFi Wi-Fi System along with AmpliFi LR and AmpliFi HD are available for pre-order on www.amazon.com. The three complete AmpliFi Wi-Fi systems with Mesh Points are available for purchase on www.amplifi.com.
Image Available: http://www.marketwire.com/library/MwGo/2016/10/19/11G118658/Images/AmpliFi_HD_Standalone_Router-e568ed9d725fbfd286d8ae6eb5205c20.jpg