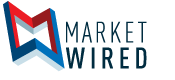 CDPHP and CapitalCare Medical Group Announce Launch of Acuitas Health
/EINPresswire.com/ -- ALBANY, NY--(Marketwired - October 19, 2016) - CDPHP and CapitalCare Medical Group are proud to announce the launch of Acuitas Health, an independent population health services organization that will provide physicians with the tools and resources needed to succeed in a value-based payment environment.
CDPHP president and CEO, Dr. John Bennett, and CapitalCare CEO, Joan Hayner, explain how the partnership came together and how Acuitas will improve the health of the communities it serves. To learn more, please watch the corresponding video.
For nearly a decade, CDPHP and CapitalCare have partnered to achieve a shared mission of improving the quality and affordability of health care for residents in and around the Capital Region. The organizations -- which are philosophically aligned around the goals of value-based care -- have taken that partnership to the next level, creating an organization which will allow physicians to remain independent, while offering patients access to better health, better care, and lower costs.
Acuitas Health provides practices with a turn-key solution needed to succeed in a value-based payment environment. This includes a comprehensive readiness assessment, realignment of staff and workflows, and oftentimes, a total transformation in the way the practice delivers care.
Acuitas Health will embed care managers within physician practices and use sophisticated population health management tools to identify patients with gaps in care or are at high-risk, or rising risk, clinically. Care managers will work with the practice to engage with patients, ensuring that individuals receive the right care, at the right time.
As the healthcare industry continues to evolve, physician practices are facing increased pressure to keep pace with government regulation. Acuitas Health will help physicians prepare for and implement these changes, all while remaining independent.
For more information on Acuitas Health, please visit www.acuitashealth.com.
About CDPHP®
Established in 1984, CDPHP is a physician-founded, member-focused, and community-based not-for-profit health plan that offers high-quality, affordable health insurance plans to members in 24 counties throughout New York. CDPHP is also on Facebook, Twitter, LinkedIn, Pinterest, and Instagram.
About CapitalCare Medical Group
CapitalCare Medical Group is a physician-owned medical practice with over 650 employees including more than 230 healthcare professionals. The group offers primary care services in Family Practice, Pediatrics and Internal Medicine throughout the Capital Region. CapitalCare also provides services in Endocrinology, Pulmonary and Sleep Medicine, Developmental-Behavioral Pediatrics, Nephrology, adult and pediatric Neurology, medical nutrition therapy, comprehensive diabetes education and operates a state-of-the-art clinical laboratory. CapitalCare welcomes new patients and participates with most major health insurance carriers. CapitalCare is also on Twitter, Facebook, YouTube, LinkedIn, and Instagram.
Acuitas Health, LLC
Acuitas Health is a population health services organization that empowers physicians to make the transition to a value-based care delivery system. The company supports practices by preparing them to engage in value-based payment arrangements. Acuitas Health also provides the necessary expertise and resources in care management and analytics to successfully deliver high-value health care. For more information about Acuitas Health, visit www.acuitashealth.com.
Embedded Video Available: https://www.youtube.com/watch?v=KXpLDDbf2TQ