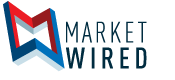 OncBioMune Receives Notice of Patent Allowance for Novel Cancer Vaccine ProscaVax(TM) in Mexico
/EINPresswire.com/ -- BATON ROUGE, LA--(Marketwired - October 19, 2016) - OncBioMune Pharmaceuticals, Inc. (OTCQB: OBMP) ("OncBioMune" or the "Company"), a clinical stage biopharmaceutical company engaged in the development of novel cancer products and a proprietary vaccine technology, today announces that the Company has received a Notice of Allowance from the Mexican Institute of Industrial Property for OncBioMune's patent application number MX/a/2013/008188. The patent covers ProscaVax™, OncBioMune's novel cancer vaccine in clinical development, as a composition and method for treating cancer.
ProscaVax is a novel protein therapeutic cancer vaccine combining tumor-associated antigens with biological adjuvants to selectively target tumor cells without damage to healthy cells. OncBioMune and its Mexican Joint Venture partner Vitel Laboratorios S.A. de C.V. ("Vitel") are sponsoring a Phase 2/3 clinical study of ProscaVax in Mexico evaluating the vaccine as a new treatment for recurrent prostate cancer in hormone-naïve and hormone-independent patients.
"We are very pleased to receive notice of allowance of another patent covering ProscaVax. The patent in Mexico is particularly important because if the endpoints are met in the Phase 2/3 study, we intend to seek marketing approval through Mexico's expedited approval process," commented Dr. Jonathan Head, Chief Executive Officer at OncBioMune. "Moreover, as with other patents pertaining to ProscaVax, the patent claims are broad enough to cover many other types of cancer that we intend to research in Mexico in the future."
The latest patent expands the protection of ProscaVax and other OncBioMune intellectual property to 16 patents spanning approximately 50 countries worldwide.
Sign up for OncBioMune email alerts at: http://oncbiomune.com/email-alerts/.
About OncBioMune Pharmaceuticals, Inc.
OncBioMune Pharmaceuticals is a clinical-stage biopharmaceutical company engaged in the development of novel cancer immunotherapy products, with a proprietary Vaccine Technology that is designed to stimulate the immune system to attack its own cancer while not hurting the patient. Our lead product, ProscaVax® is scheduled to commence a Phase 2 clinical study in 2016. OncBioMune also has a portfolio of targeted therapies, some of which are biosimilars to blockbuster drugs. OncBioMune is headquartered in Baton Rouge, LA.
This press release does not constitute an offer to sell or a solicitation of an offer to buy the securities in this offering, nor will there be any sale of these securities in any jurisdiction in which such offer solicitation or sale are unlawful prior to registration or qualification under securities laws of any such jurisdiction.
Forward-Looking Statements
This press release contains forward-looking statements made pursuant to the safe harbor provisions of the Private Securities Litigation Reform Act of 1995 that involve risks, uncertainties and assumptions that could cause OncBioMune Pharmaceuticals' actual results and experience to differ materially from anticipated results and expectations expressed in these forward looking statements. OncBioMune Pharmaceuticals has in some cases identified forward-looking statements by using words such as "anticipates," "believes," "hopes," "estimates," "looks," "expects," "plans," "intends," "goal," "potential," "may," "suggest," and similar expressions. Among other factors that could cause actual results to differ materially from those expressed in forward-looking statements are OncBioMune Pharmaceuticals' need for, and the availability of, substantial capital in the future to fund its operations and research and development; the fact that OncBioMune Pharmaceutical's vaccines and therapeutics may not successfully complete pre-clinical or clinical testing, or be granted regulatory approval to be sold and marketed in the United States or elsewhere. A more complete description of these risk factors is included in OncBioMune Pharmaceutical's filings with the Securities and Exchange Commission. You should not place undue reliance on any forward-looking statements. OncBioMune Pharmaceuticals undertakes no obligation to release publicly the results of any revisions to any such forward-looking statements that may be made to reflect events or circumstances after the date of this press release or to reflect the occurrence of unanticipated events, except as required by applicable law or regulation.
INVESTOR AND MEDIA CONTACT:

OncBioMune Pharmaceuticals, Inc.
Andrew Kucharchuk
President and Chief Financial Officer
akucharchuk@oncbiomune.com