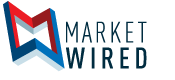 Elephant-Shaped Cookies Help Keep Childhood Cancer at Bay
/EINPresswire.com/ -- Utah-Based Kneaders Bakery & Cafe Proudly Announces Major Contribution to Huntsman Cancer Institute to Fund Childhood Cancer Research
Gary and Colleen Worthington, founders of Kneaders Bakery & Cafe, present Jon Huntsman Sr. and Dr. Joshua Schiffman of the Huntsman Cancer Institute with a check to help fund childhood cancer research.
Click here for high-resolution version
SALT LAKE CITY, UT--(Marketwired - October 19, 2016) - Throughout September, also Childhood Cancer Awareness Month, Huntsman Cancer Institute (HCI) and Kneaders Bakery & Cafe partnered to raise awareness and resources to further childhood cancer research. Today, HCI and Kneaders are pleased to announce that they surpassed their fundraising goal for childhood cancer research by nearly 150 percent, raising a total of $143,036.26.
During the month of September, all 52 Kneaders locations, sold special-edition, elephant-shaped sugar cookies. While the elephant-shaped sugar cookies were intended to be symbolic of HCI's groundbreaking research into elephant DNA led by Dr. Joshua Schiffman, 100 percent of the cookie sales would go directly back to Dr. Schiffman's research. This research has the potential to unlock the cure to childhood cancer.
"We are most grateful for the success of this campaign. It will fund critical, lifesaving research at the Huntsman Cancer Institute," said Jon M. Huntsman Sr., founder of HCI. "Kneaders, its founders Gary and Colleen Worthington, and their entire team have been remarkably helpful and forward looking in supporting cancer research and in engaging thousands of others in our community to help. On behalf of Huntsman Cancer Institute, and our family, we offer our heartfelt appreciation."
Every day, 43 children in America are diagnosed with cancer. Kneaders is proud to say that all 52 locations sold out of their initial supply of 10,000 elephant-shaped sugar cookies within the first day. Due to the overwhelming demand, Kneaders produced an additional 10,000 cookies to be sold in-store. Cookie sales raised a total of $59,184.06. In addition, Kneaders customers generously donated at the register by rounding up their purchases and making additional monetary donations, as well as through www.kneaders.com/fightcancer, to raise an additional $56,569.49. Kneaders store operators also contributed, each donating $500, totaling an additional $26,000.
A ceremony featuring remarks from the Huntsman Cancer Foundation, including Jon and Karen Huntsman, as well as HCI staff such as Dr. Schiffman, occurred yesterday at HCI. Kneaders presented a check to HCI at this time.
"We are in awe of the generosity of our customers. Their commitment to community wellness and the health and success of our local children is truly impressive," said Colleen Worthington, co-founder of Kneaders. "Our grandson was diagnosed with Hodgkin's lymphoma at 13. Seeing our community come together to support something that hits very close to home for us means so much to the entire Kneaders family."
"I am so thankful to the Kneaders communities across the country for their generosity," said Dr. Joshua Schiffman. "These donations will help fund research that we hope will lead us closer to a cure for childhood cancer. This campaign may seem like a small gesture, but it's a large step forward to the thousands of families each year who are informed their child may have cancer."
According to Schiffman, elephants have 100 times as many cells as people. Therefore, they should be 100 times more likely to have a cell slip into a cancerous state and trigger the disease over their long life span of 50 to 70 years. Schiffman has found that the secret may lie in the number of the tumor suppressor gene -- TP53 -- which is found in elephant DNA. Elephants have 40 copies of this gene; humans only have two. Through this research, Schiffman and his team are working to transfer what they've discovered with elephants, to humans -- eventually preventing childhood cancers.
About Kneaders Bakery & Café
Founded by Gary and Colleen Worthington in 1997, Kneaders Bakery & Café is headquartered in Orem, Utah. The award-winning, fast-casual restaurant uses only the highest quality ingredients to create fresh European hearth breads, delicious sandwiches, mouthwatering pastries, hearty soups and refreshing salads, all made in-house each day. All restaurants have a retail section and also offer a variety of custom-made and themed gift baskets in addition to providing catering services. Kneaders Bakery & Café has been ranked as one of the 5,000 fastest growing private companies by Inc. magazine, earned the No. 8 rating in Restaurant Business magazine's "Future 50" list and a No. 100 rating in the Technomic's "150 Fast-Casual Sales Growth" list. Kneaders Bakery & Café currently operates over 50 corporate-owned and franchised locations in six western states. For more information, visit www.kneaders.com.
About Huntsman Cancer Institute at the University of Utah
Huntsman Cancer Institute (HCI) is one of the world's top academic research and cancer treatment centers. HCI manages the Utah Population Database -- the largest genetic database in the world, with more than 16 million records linked to genealogies, health records and vital statistics. Using this data, HCI researchers have identified cancer-causing genes, including the genes responsible for melanoma, colon and breast cancer, and paraganglioma. HCI is a member of the National Comprehensive Cancer Network (a 26-member alliance of the world's leading cancer centers) and is a National Cancer Institute-Designated Comprehensive Cancer Center. HCI treats patients with all forms of cancer and operates several high-risk clinics that focus on melanoma and breast, colon and pancreas cancers. The HCI Cancer Learning Center for patient and public education contains one of the nation's largest collections of cancer-related publications. The institute is named after Jon M. Huntsman, Sr., a Utah philanthropist, industrialist and cancer survivor.
Image Available: http://www.marketwire.com/library/MwGo/2016/10/18/11G118451/Images/mw1avcrqs7r1i9pruo5a8e6d16d1d-473f9d0befd58e8f89a734be44c4a045.jpg