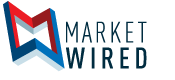 Government invests in research networks to help reduce pollution, bolster advanced manufacturing
/EINPresswire.com/ -- Four large-scale networks will curb pollution, improve resource management and strengthen industrial competitiveness
OTTAWA, ONTARIO--(Marketwired - Oct 19, 2016) - Natural Sciences and Engineering Research Council of Canada
Canada's biggest environmental and economic challenges require the brightest minds working together to produce innovative solutions that will support a clean environment, a sustainable economy and a strong middle class. That's why the Government of Canada supports an inclusive and collaborative approach to innovation, one that encourages researchers and their industrial counterparts to combine their expertise so they may address these crucial issues together.
The Honourable Kirsty Duncan, Minister of Science, and the Honourable Catherine McKenna, Minister of Environment and Climate Change, today announced nearly $22 million in new funding for four research networks that encourage industrial partnerships. Scientists and business leaders will join together in these networks to tackle pressing challenges like targeting pollution, exploring enhanced manufacturing technology, developing sustainable natural resource extraction methods and modernizing the stewardship of Canadian lakes.
The networks announced today are the most recent recipients of the Strategic Partnerships Grants for Networks competition, administered by the Natural Sciences and Engineering Research Council of Canada (NSERC). This program focuses on collaborations among researchers, industry and government while providing important training opportunities for post-secondary students. The networks receiving support are encouraged to demonstrate global leadership through partnerships with like-minded international organizations.
Ministers Duncan and McKenna made today's announcement at Carleton University, where a research network led by Dr. Matthew Johnson will provide a better understanding of flare-generated pollutants in the energy industry. This strategic network is investigating the impacts of these pollutants on air quality. This work is critical to developing environmentally responsible fossil fuel extraction and producing clean air.
Quotes
"Our government is proud to support the important work of talented researchers who are collaborating with their industrial partners to create solutions for some of the most critical issues we face. These networks will also help train the next generation of young researchers by providing them with the skills and abilities they need for today's job market. By investing in these networks, our government is demonstrating its commitment to generating the evidence needed to support a clean environment, a sustainable economy and a strong middle class."
- The Honourable Kirsty Duncan, Minister of Science
"The research network led at Carleton University will forge close connections between academia and business to address climate change challenges in the energy industry. This network demonstrates how Canada can be a leader in clean energy and can innovate in our effort to achieve our climate change targets."
- The Honourable Catherine McKenna, Minister of Environment and Climate Change
"NSERC is proud to support these networks of researchers and companies that are working to find innovative solutions to some of Canada's most pressing challenges. Facilitating close connections and partnerships with business ensure that discovery research is enriched by industry perspectives and market needs."
- B. Mario Pinto, President, Natural Sciences and Engineering Research Council of Canada
Quick facts
The four research networks are being supported over the next five years.
Other networks are focused on: improving the health of Canada's freshwater lakes, minimizing the environmental impact of mining operations and; developing virtual machining technology software to allow companies to design and produce new products without costly physical trials
NSERC conducts extensive reviews to ensure that these networks remain relevant for Canada.
The 2016 Strategic Partnership Grants competition will focus on: advanced manufacturing; environment and agriculture; information and communication technologies; and natural resources and energy. The results of this competition will be announced next year.
Related products
Recipients of the 2015 Strategic Partnership Grants for Networks
Information on the Strategic Partnership Grants
Associated links
Follow Minister Duncan on social media:
Twitter: @ScienceMin
Instagram: sciencemin
Follow Minister McKenna on social media.
Twitter: @ec_minister
Follow NSERC on social media:
Twitter: @NSERC-CRSNG
About NSERC
NSERC invests over $1 billion each year in natural sciences and engineering research in Canada. Our investments deliver discoveries - valuable world-firsts in knowledge claimed by a brain trust of over 11,000 professors. Our investments enable partnerships and collaborations that connect industry with discoveries and the people behind them. Researcher-industry partnerships established by NSERC help inform R&D, solve scale-up challenges, and reduce the risks of developing high-potential technology.
NSERC also provides scholarships and hands-on training experience for more than 30,000 post-secondary students and post-doctoral fellows. These young researchers will be the next generation of science and engineering leaders in Canada.