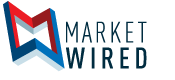 DCX Growth Accelerator Named as Fiverr's(R) Global Agency of Record for Strategy and Creative
/EINPresswire.com/ -- Significant brand campaign expected to launch in 2017
NEW YORK, NY--(Marketwired - October 19, 2016) - DCX Growth Accelerator (DCX) today announced it will serve as Fiverr's global agency of record for strategy and creative. Fiverr is the world's largest marketplace for creative and digital services for entrepreneurs and small businesses.
As Fiverr's first agency, DCX is challenged with continuing to build Fiverr's brand strategy, harnessing its global community of freelancers to democratize lean entrepreneurship. DCX, which won Gold for "Campaign of the Year, Pro Bono" at the 2016 Ad Age Small Agency Awards in July, was selected for its unique approach to inserting iconic brands such as Meetup, Minute Maid® (US) and smartwater® (UK) into cultural dialogues.
"Since its inception, Fiverr has empowered its community to pursue its passions," said Peggy de Lange, vice president of corporate marketing at Fiverr. "Today, we see a massive opportunity to shape the way even more entrepreneurs build their companies. Working alongside DCX, we have developed a deep understanding of what drives these people and what it means to take action and pave a path to success."
Since its founding in 2010, Fiverr has become the fastest growing brand in the freelance economy, rapidly growing its user base to include millions of entrepreneurs, freelancers, startups and small businesses while opening offices in New York, Chicago, Miami, San Francisco and Tel Aviv.
"Fiverr has the potential to democratize entrepreneurship and change history, just as the Ford Model T democratized cars," said Douglas Cameron, founder of DCX. "We've started using Fiverr ourselves to create animated videos and illustrated storyboards, so we have a firsthand understanding of how Fiverr can help small businesses become much more competitive. Our goal is to push Fiverr's revolutionary business model by educating the entrepreneurial public on how they can use Fiverr to rapidly build their own businesses and thrive economically."
DCX will support Fiverr's aggressive growth targets and continued development of its leadership position. The campaign is expected to launch in early 2017 with a focus on the U.S.
About DCX Growth Accelerator
Founded in 2015 by Douglas Cameron, Brooklyn-based agency DCX Growth Accelerator (DCX) grows brands and businesses by inserting them into the cultural dialogue. Cameron is the co-author of Cultural Strategy: Using Innovative Ideologies to Build Breakthrough Brands. Clients include The Coca-Cola Company, L'Oréal Group, Rémy-Cointreau, Fiverr, Meetup, TY KU Sake, and others. DCX devotes a portion of its profits to driving social change through situationist art stunts: Its #JessesPricedOut and airBnBodega.com campaigns to save Jesse's Deli, threatened by rent increase, earned DCX "Small Agency of the Year, Campaign of the Year, Pro Bono, Gold" at the 2016 Ad Age Small Agency Awards. More recently, Cameron and Executive Creative Director Tommy Noonan created the "Trump Hut," a luxury protest hut in the shape of Donald Trump's hair, which received national and international media attention. To learn more, visit: www.dcx.nyc.
About Fiverr
Fiverr® is one of the world's largest marketplaces for creative and digital services, including graphic design, copywriting, voiceovers, and music and film editing. Fiverr's mission is to democratize lean entrepreneurship by giving entrepreneurs, freelancers, small businesses and even enterprises the resources they need to get things done quickly, flexibly and fearlessly so that they can thrive in the new economy. Fiverr's global community of freelancers have delivered tens of millions of high-quality Gigs from over 100 service categories across 190 countries. We invite you to visit us at fiverr.com, and follow us on Facebook, Twitter and Instagram.