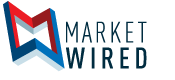 Leading Fixed Income Executive Joins Clark Capital Management Group
/EINPresswire.com/ -- Jonathan Fiebach Expands Group's Portfolio Management Team to Support Growing Product Demand
Jonathan Fiebach, Executive Vice President, Fixed Income
Click here for high-resolution version
PHILADELPHIA, PA--(Marketwired - October 19, 2016) - Clark Capital Management Group, an independent asset manager, announced today that it has hired Jonathan Fiebach as Executive Vice President, Fixed Income.
Fiebach joins Clark as a full time employee after two years as a consultant and will continue to build out the firm's institutional capabilities. During his 30 years as a senior portfolio management leader in the institutional bond industry, Jon has focused on the creation and supervision of actively managed, innovative fixed income strategies. Nationally known for his publications and presentations in the fixed income space, Jon's extensive career has included senior leadership roles with Susquehanna International Group, where he built and managed municipal and corporate bond trading, and with Duration Capital Management Advisors, where he served as Managing Director and Chief Investment Officer. Most recently, he was the Chief Investment Officer and co-CEO of Main Point Advisors.
Jon will report to Sean Clark, Chief Investment Officer, who said, "Fixed income is a critical component of investment diversification and has been one of the firm's specialty areas for over a decade. Jon's analytics expertise and strategy development and implementation skills will be crucial to Clark remaining an innovator and specialist in delivering fixed income strategies that address current and future challenges and opportunities."
The potential for rate increases in a low-interest environment poses a risk for investors seeking income from bonds, which are negatively impacted when rates rise. Jon echoed how his background complements the firm's focus on helping clients achieve their personal investment goals. "We believe bonds, like every investment, need constant monitoring to ensure optimal portfolio performance. I am excited to join Clark because we both recognize that active management is crucial to taking advantage of changing conditions and ensuring that our clients' needs are addressed, whether they are seeking to preserve or grow their wealth, in all interest rate conditions." Clark added, "Because of Jon's deep knowledge of the bond markets and strong bond dealer relationships, I am confident that he will be able to uncover and pursue sound opportunities and make advantageous trades on behalf of our clients."
About Clark Capital Management Group
Clark Capital Management Group is an independent asset management firm providing institutional quality investment strategies to individual investors, corporations, foundations, and retirement plans. The firm was founded in 1986 by Harry Clark, Chairman and CEO, and has been entrusted with over $5 billion* in assets. Our investment philosophy is driven by a single-minded focus: to add value for our collective clients. This focus requires us to seek superior risk-adjusted returns over full market cycles. It compels us to maintain a long-term perspective and provide innovative investment management strategies that enable clients to achieve their life goals. For more information, visit ccmg.com and follow @ClarkCapital on Twitter.
*As of 9/30/2016
Disclosures
Past performance is not indicative of future results. The opinions expressed are those of Clark Capital Management Group, Inc. and are subject to change without notice. Clark Capital is an investment adviser registered with the U.S. Securities and Exchange Commission. Registration does not imply a certain level of skill or training. More information about Clark Capital's advisory services can be found in its Form ADV Part 2, which is available upon request. CCM-733
Image Available: http://www.marketwire.com/library/MwGo/2016/10/17/11G118356/Images/JONATHAN_FIEBACH1386_1-5ced81300fc59fe0962b9f35ee1991b7.jpeg