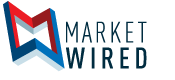 Vapor Group, Inc., VPOR, Closes Merger with NewGen Concepts, Inc.
/EINPresswire.com/ -- MIAMI, FL--(Marketwired - Oct 19, 2016) - The Board of Directors of Vapor Group, Inc. (OTC PINK: VPOR), (the "Company", "Vapor Group"), announced today that it has completed the merger announced August 24th (the "Merger"). The corporation merging into Vapor Group is NewGen Concepts, Inc., a Florida corporation, ("NewGen Concepts") owning U.S., French, Swiss and Pan-European patent rights to Simple Cork™, a self-contained cork/bottle opener, usable by wineries worldwide, www.simplecork.com. NewGen Concepts also is procuring additional patent rights to both related and unrelated products serving other markets. As a result of the Merger, Vapor Group shall file a name change to "NewGen Concepts, Inc." and also file for a symbol change with FINRA. NewGen Concepts brings to the public company an exciting, fresh outlook, an entirely new business model, and adds new creative engineering and marketing skills that can scale the company to a worldwide enterprise.
As previously stated, the Merger was consummated by a share exchange of convertible preferred stock of Vapor Group (the "Share Exchange") for all the capital stock of NewGen Concepts. The Vapor Group preferred stock issued is subject to a holding period before conversion to common stock. As a result, the Merger results in no immediate dilution to Vapor Group's common shareholders. No common stock was issued in connection with the Merger.
Under the terms of the Merger, NewGen Concepts will immediately explore the spin-off of each of Vapor Group's subsidiaries as an independent, publicly-traded company, wherein the first spin-off would occur in early 2017 by a share dividend to existing shareholders of record on a given date of ownership. The first such spin-off will be Total Vapor, Inc., which is currently expanding its product offering into vaporizers and related products suitable to the growing market for legal Cannabis products sold in the United States.
As a result of the Merger, the existing board of directors of the Company is in the process of being reconfigured. The new board of directors will immediately initiate a search for a new President and CEO ("Chief Executive Officer") to further the new mission and strategies of the company.
About NewGen Concepts, Inc.
NewGen Concepts, Inc., www.newgenconcepts.com, was formed in 2016 to acquire, develop and capitalize on a portfolio of commercially viable intellectual property ("IP"), protected under U.S. and international patent and trademark law. Based on this IP portfolio, its strategic intent is to develop a portfolio of proprietary products and services to market, license and sell globally.
The first new U.S. and international patent pending product of NewGen Concepts, Inc. is "Simple Cork™", www.simplecork.com, designed to revolutionize the wine industry by introducing it to a new level of customer convenience. (For a video of how Simple Cork works, go to https://youtu.be/RFNMSMtQun4.)
The U.S. and worldwide wine industry consumes billions of corks yearly, a sizeable portion of which can be replaced by Simple Cork which provides broad consumer benefits and a unique marketing edge to wineries. Initial target markets are the U.S. and major wine-producing European countries, France and Italy.
NewGen Concepts believes that the sales potential of Simple Cork will represent a huge incremental gain in future revenues and profits for the company. To that end, it plans additional multiple, foreign patent filings in 2016 and 2017 and the addition of new patents and intellectual property for related products and technologies. A campaign will begin in the next 30-days to create top-of-mind awareness for Simple Cork in the worldwide wine industry and to build on an industry buzz that has already started. NewGen Concepts has already begun Initial Smart Cork previews and discussions with quality California and European producers of leading, wine brands. From these discussions, the resultant indication of interest is high.
"Simple Cork" is in its final engineering development with application testing scheduled to be completed this year, and active product marketing, worldwide licensing and manufacturing beginning in 2017. Within the next 10-days, NewGen Concepts will place the assets of Simple Cork into a wholly-owned subsidiary of the same name in order to segregate it assets, business efforts and results into a specific entity.
About Vapor Group, Inc.
Founded in 2012, the primary focus of Vapor Group has historically been the design, manufacture and marketing of high quality, vaporizers and state-of-the-art electronic e-cigarette brands and custom formulated, high purity "Made in the USA" e-liquids. These products continue to be sold under the Vapor Group, Total Vapor, Vapor 123 and Vapor Products brands. It also markets cutting-edge consumer products including the "Whizboard" brand of scooters and "Hoverkart" accessories sold by Smart Wheels, Inc., its subsidiary. All products are sold nationwide through distributors and directly to consumers through Company-owned websites. The Company wholly owns and operates the following subsidiaries: Total Vapor Inc., Vapor 123 Inc., VGR Media, Inc. and Smart Wheels, Inc.
Safe Harbor Statement:
This release includes "forward-looking statements" within the meaning of Section 27A of the Securities Act of 1933, as amended, and Section 21E of the Securities Exchange Act of 1934. Certain statements set forth in this press release constitute "forward-looking statements." Forward-looking statements include, without limitation, any statement that may predict, forecast, indicate, or imply future results, performance or achievements, and may contain the words "estimate", "project", "intend", "forecast", "anticipate", "plan", "planning", "expect", "believe", "will likely", "should", "could", "would", "may" or words or expressions of similar meaning. Such statements are not guarantees of future performance and are subject to risks and uncertainties that could cause the company's actual results and financial position to differ materially from those included within the forward-looking statements. Forward-looking statements involve risks and uncertainties, including those relating to the Company's ability to grow its business. Actual results may differ materially from the results predicted and reported results should not be considered as an indication of future performance. The potential risks and uncertainties include, among others, the Company's limited operating history, the limited financial resources, domestic or global economic conditions -- activities of competitors and the presence of new or additional competition and conditions of equity markets.
CONTACT:

Vapor Group, Inc.
954-792-8450