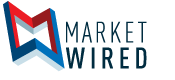 ZipRecruiter SMB Jobs Report Reveals Employers and Job Seekers Don't See Eye to Eye on Skills
/EINPresswire.com/ -- Monthly Jobs Data from ZipRecruiter Also Forecasts Upcoming Trends in Hiring on National Scale
SANTA MONICA, CA--(Marketwired - Oct 19, 2016) - Today ZipRecruiter, the leader in helping people find great jobs, announced the findings of its first SMB Jobs Report which shines light on the current state of SMB hiring for employers and job seekers alike. While small businesses employ 77.9 percent of private sector employees, ZipRecruiter reveals today's job seekers don't have the skills many SMB employers really need, but over 90 percent of them think they have the right skills to get hired and succeed at work. These findings point to how the skills gap might be on the verge of becoming a chasm, as SMB employers and job seekers are on very different pages when it comes down to the skills needed for success.
Job Seekers are Confident, But Need Skills Gap Reality Check
When it comes to Q4 hiring, 67 percent of SMB employers say they want to hire at least one new employee before 2017, but more than half (52 percent) say a shortage of qualified workers is preventing them from doing so. However, it's not just the skills gap interfering here when the majority of job seekers (94 percent) believe they have the right skills to succeed at work.
What Can SMB Employers Do?
While there may well be a skills gap, job seekers and employers need to address a perception gap around job qualifications. One strategy for SMB employers is to make on-the-job training part of the hiring plan. In fact, 40 percent of all job seekers -- and 57 percent of millennials, which is the largest part of the workforce -- view on-the-job training as what will set them up for long-term success. Apprenticeships, internships and entry-level training programs are all ways to approach this, as well as dedicated weekly or monthly training sessions that help employees learn and enhance skills over time.
"Our data points to how important it is for employers and job seekers to address the perception gap in order to foster a healthy labor market," said Ian Siegel, CEO of ZipRecruiter. "Employers should be fully transparent with job seekers so they understand what skills they need and will be able to gain throughout their employment with a company. Companies that understand this are going to see more success with candidates and will ensure they meet hiring demand as we head into 2017."
Job Seekers Feeling the Gap
Many job seekers are aware they need to improve their skills to be successful and the survey also revealed the following trends about this group of consumers:
47 percent make less than $50K a year, or less than the reported median household income of $52,000 in the U.S.
70 percent are currently employed with 47 percent working full-time and 23 percent working part time. Additionally, 23 percent are unemployed and looking for work.
57 percent have worked for their current employer for three years or less.


National Jobs Report Forecast
Hiring demand has been slightly down from its peak in August, but ZipRecruiter has continued to see positive trends for job seekers. In September, the top three industries by demand growth included business support services, construction and management roles for companies and enterprises.
Furthermore, the epicenter of hiring demand has moved from the red-hot Pacific Coast job market to the Northeast, South and Upper Midwest. The top cities with hiring demand in September included:
New York-Northern New Jersey-Long Island, NY-NJ-PA
Philadelphia-Camden-Wilmington, PA-NJ-DE-MD
San Antonio, TX
Columbus, OH
Baltimore-Towson, MD
Indianapolis-Carmel, IN
Richmond, VA
Las Vegas-Paradise, NV
Columbia, SC
Pittsburgh, PA


When it comes to industries where job seekers might find hiring success, ZipRecruiter found the following top middle-skill jobs in September:
Registered Nurse
Administrative Assistant
Hair Stylist
Restaurant Manager
Retail Merchandiser
Licensed Practical Nurse
Service Technician
Licensed Vocational Nurse
Receptionist
Medical Assistant


SMB Jobs Survey Methodology
ZipRecruiter surveyed 1,200+ consumers via an online survey on September 27, 2016 to gauge their views on their current and future job prospects, as well as on a variety of workplace and political trends. This data represents a subset of the full data. The margin of error is +/- 2.74 percentage points.
ZipRecruiter also conducted a flash-poll of 450+ of the small business owners using ZipRecruiter via online survey on September 29, 2016 to gain an understanding of their hiring needs for the remainder of 2016 and what is preventing them from making hires. The margin of error is +/- 4.54 percentage points. For more about these ZipRecruiter surveys please contact ziprecruiter@highwirepr.com.
ZipRecruiter National Jobs Report Methodology
ZipRecruiter uses ONET to classify jobs as low, middle, or highly skilled. This provides insight into the breakdown of jobs by skill requirements.
ONET Definitions of Job Skill Levels:
Low skill: Jobs that require a High School Diploma or GED or below
Medium skill: Jobs that require vocational training, related on-the-job experience, or an associate's degree
High skill: Jobs that require a bachelor's degree, master's degree, and some require a Ph.D., M.D., or J.D. (law degree)


About ZipRecruiter
ZipRecruiter is the fastest and easiest way to hire, empowering small businesses to thrive by connecting them with top talent everywhere. We're the fastest growing hiring solution on the web, with over 10,000 new businesses using ZipRecruiter every month.