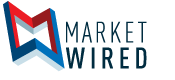 3D Signatures Included in Major Clinical Trial for Prostate Cancer
/EINPresswire.com/ -- WINNIPEG, MB--(Marketwired - October 19, 2016) - 3D Signatures Inc. (TSX VENTURE: DXD) (the "Company" or "3DS") is pleased to announce its participation in a major clinical trial for prostate cancer diagnosis and management known as PRECISE. This trial marks the Company's first step toward validation and approval of clinical risk assessment tests for prostate cancer.
PRECISE (PRostate Evaluation for Clinically Important disease MRI vs Standard Evaluation procedures) is led by renowned uro-oncologist and prostate cancer thought leader, Dr. Laurence Klotz. Dr. Klotz is the Chairman of the Canadian Urology Research Consortium (the "CURC"), the study sponsor. It is the first randomized, multicenter study focused on biopsy naive patients (approximately 450 men) with clinical suspicion of prostate cancer. The 24-month prospective study is principally designed to compare cancer detection rates and monitoring efficacy of TRUS guided biopsy versus MRI targeted biopsy, two existing surgical tools employed in the diagnosis and monitoring of prostate cancer patients. PRECISE will incorporate 3DS' blood-based tests into the original biopsy focused investigation as a correlative biomarker. 3DS' participation seeks to establish a baseline of genomic instability for prostate cancer patients, provide follow-up monitoring information and provide essential data for developing several blood-based clinical tests for personalized assessment and treatment of prostate cancer patients.
"The PRECISE trial aims to determine whether MRI, a non-invasive imaging test, can replace invasive prostate biopsies in men with an elevated PSA," said Principal Investigator, Dr. Klotz. "We have an opportunity to test a new blood-based biomarker to accurately stratify patients into risk groups. If successful, this could represent a first-in-class blood test which would specifically identify clinically significant prostate cancer. Such a tool does not currently exist for prostate cancer patients."
Awarded by way of a rigorous peer review process run by Prostate Cancer Canada, this multimillion dollar project is funded by the Ontario Institute for Cancer Research (OICR) and the Movember Foundation Canada. To support its participation in PRECISE and the development of related clinical tests, 3DS' projected budget is approximately $2.4M over a two-year period which represents at least 50% savings over an independently run study.
Prostate cancer -- precision medicine and unmet need
There is a significant unmet need for accurate and minimally invasive risk-assessment tools to allow clinicians to make better treatment decisions for prostate cancer patients. There are approximately 300,000 new prostate cancer patients diagnosed in the US and Canada each year. About 50% of newly diagnosed patients have a mild form of the disease, and do not need initial treatment; however, a significant proportion of these patients are over-treated because clinicians lack reliable and/or minimally invasive tests. The overtreatment of clinically insignificant prostate cancer costs the healthcare system hundreds of millions of dollars annually. Active Surveillance, an emerging standard of care, seeks to reduce unnecessary biopsies and treatments and the costs associated with patient care. It is a strategic choice for patients, physicians, health care systems, and insurance providers, both public and private.
3DS wants to facilitate personalized treatment decisions for each individual prostate cancer patient with the following objectives:
Identify the right men for the right treatment
Accurately monitor men during treatment
Reduce the number of men undergoing unnecessary prostate biopsies
Reduce the number of biopsies over time (for each patient)
Reduce biopsy-related adverse events including infection and pain
Reduce the over-diagnosis and overtreatment of clinically insignificant prostate cancer
Reduce the economic burden of diagnosing and treating prostate cancer
About 3D Signatures Inc.
3D Signatures Inc. (TSX VENTURE: DXD) is a novel personalized medicine company with a proprietary software platform based on the analysis of a patient's three-dimensional chromosomal signature. The technology is well developed and supported by 16 clinical studies on over 1,500 patients on 13 different cancers and Alzheimer's disease. Depending on the application, the technology can measure the stage of disease, rate of progression of disease, drug efficacy, and drug toxicity. The technology is designed to predict the course of disease and to personalize treatment for the individual patient. For more information, visit the Company's new website at http://www.3dsignatures.com.
Forward-Looking Information
This news release contains forward-looking information based on current expectations. Statements with respect to objectives and priorities for the remainder of 2016 and beyond, strategies or future actions, research and development, product development, and the effectiveness of the technology, among others, are all forward-looking information. Forward-looking statements consist of statements that are not purely historical, including any statements regarding beliefs, plans, expectations or intentions regarding the future. Such information can generally be identified by the use of forwarding looking wording such as "may", "expect", "estimate", "anticipate", "intend", "believe" and "continue" or the negative thereof or similar variations. Readers are cautioned not to place undue reliance on forward-looking statements, as there can be no assurance that the plans, intentions or expectations upon which they are based will occur. By their nature, forward-looking statements involve numerous assumptions, known and unknown risks and uncertainties, both general and specific, that contribute to the possibility that the predictions, estimates, forecasts, projections and other forward looking statements will not occur. These assumptions, risks and uncertainties include, among other things, the state of the economy in general and capital markets in particular, and other factors, many of which are beyond the control of the Company. Risk factors that could cause actual results or outcomes to differ materially from the results expressed or implied by forward-looking information include, among other things: market demand; technological changes that could impact the Company's existing products or the Company's ability to develop and commercialize future products; competition; existing governmental legislation and regulations and changes in, or the failure to comply with, governmental legislation and regulations; the ability to manage operating expenses, which may adversely affect the Company's financial condition; the Company's ability to successfully maintain and enforce its intellectual property rights and defend third-party claims of infringement of their intellectual property rights; adverse results or unexpected delays in clinical trials; changes in laws, general economic and business conditions; and changes in the regulatory regime. The Company cautions the reader that the above list of risk factors is not exhaustive. Important factors that could cause actual results to differ materially from the Company's expectations include, litigation, global economic climate, loss of key employees and consultants, additional funding requirements, changes in laws, technology failures, competition, and failure of counterparties to perform their contractual obligations. Forward-looking statements contained in this news release are expressly qualified by this cautionary statement. These statements should not be read as guarantees of future performance or results. Forward-looking statements contained in this news release are expressly qualified by this cautionary statement. These statements should not be read as guarantees of future performance or results. Such statements involve known and unknown risks, uncertainties and other factors that may cause actual results, performance or achievements to be materially different from those implied by such statements. The Company assumes no responsibility to update or revise forward-looking information to reflect new events or circumstances unless required by law.
The forward-looking statements contained in this news release are made as of the date of this news release. Except as required by law, the Company disclaims any intention and assumes no obligation to update or revise any forward-looking statements, whether as a result of new information, future events or otherwise. Additionally, the Company undertakes no obligation to comment on the expectations of, or statements made by, third parties in respect of the matters discussed above.
Neither the TSX Venture Exchange nor its Regulation Service Provider (as that term is defined in the policies of the TSX Venture Exchange) accepts responsibility for the adequacy or accuracy of this release.