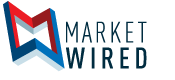 Canexus Board Unanimously Recommends Rejection of Chemtrade Offer
/EINPresswire.com/ -- Chemtrade Offer Significantly Undervalues Canexus
CALGARY, AB --(Marketwired - October 19, 2016) - Canexus Corporation (TSX: CUS) ("Canexus" or the "Corporation") today recommended that shareholders reject the unsolicited offer from Chemtrade Logistics Income Fund ("Chemtrade"), through 1993754 Alberta Ltd., a wholly-owned subsidiary of Chemtrade, to purchase all of the Common Shares of Canexus for $1.50 per Common Share (the "Chemtrade Offer"). The Canexus board has unanimously concluded that the Chemtrade Offer significantly undervalues the Corporation and is not in the best interests of Canexus or its shareholders.
"The Chemtrade Offer does not represent full and fair value for Canexus," said Art Korpach, Chair of the Canexus Special Committee. "We have a strong ongoing business that is positioned to deliver increased value to shareholders. As demonstrated by past behaviour, your Board is not opposed to a sale of the company as long as a sale reflects full and fair value for our assets and our growth potential. The Chemtrade Offer simply doesn't do that."
The basis for the Board's recommendation is contained in a Canexus Directors' Circular which is available on the Canexus website at www.canexus.ca and at www.sedar.com, and which will be mailed to shareholders today. The Canexus Director's Circular also provides a complete background to the Chemtrade offer, with relevant details of the extensive engagement between the two companies that Chemtrade's circular omitted.
Canexus urges shareholders to carefully review the Directors' Circular and cover letter. Canexus also urges shareholders to REJECT the Chemtrade Offer and NOT TENDER their Common Shares.
Shareholders with questions are encouraged to call Kingsdale Shareholder Services toll-free at 1-866-581-0507 or contactus@kingsdaleshareholder.com.
Advisors
Canexus has retained CIBC Capital Markets and The Valence Group as financial advisors, Stikeman Elliott LLP as legal counsel, Longview Communications Inc. as communications advisor and Kingsdale Shareholder Services as information agent and strategic shareholder services advisor.
October 19, 2016
We Understand Why Chemtrade Wants to Acquire Canexus.
But Why Would You Sell at $1.50 per Share?
Dear Shareholder,
Your Board of Directors understands why Chemtrade wants to acquire Canexus.
The reasons are simple. We operate the largest and lowest-cost sodium chlorate plant in North America. We are the lowest-cost regional producer of chlor-alkali in the Pacific Northwest. We receive steady cash flow from a 27-year fixed margin contract with the largest hardwood pulp producer in the world. We enjoy longstanding relationships with a high quality and diversified customer base. We have earned an outstanding safety record that outperforms our industry. We are delivering improving financial results, reducing costs, paying down debt and increasing cash operating profits. And our chlor-alkali business is very well-positioned to benefit from improving conditions in the oil & gas sector that are just starting to be realized.
The question is: Why would you, as a shareholder, want to sell at $1.50 per share?
We have a viable ongoing business that is positioned to deliver increased value to shareholders. Even so, as demonstrated by our prior agreement to be acquired by Superior Plus Corp., your Board is not opposed to a sale of the company if a sale reflects full and fair value of our assets and our growth potential. Chemtrade's offer simply doesn't do that. It doesn't reflect the quality or scarcity of our assets. It doesn't reflect our improving fundamentals, including the fact that we are on track to achieve the high end of our 2016 guidance range of $100 million to $110 million in cash operating profit. And, among other things, Chemtrade's offer doesn't reflect anything close to the average premiums realized in comparable transactions or the value of the synergies we know a combined Chemtrade-Canexus could achieve. You can read more about all of this in the "Analysis and Reasons for the Canexus Board's Conclusion and Recommendation to Reject the Chemtrade Offer" section of the accompanying circular, starting on page 8.
Chemtrade wants you to believe it was forced to take its offer directly to shareholders because we somehow "didn't engage". That's simply not true. As you will see from reading the "Background to the Chemtrade Offer and Response of Canexus" section of the accompanying circular, starting on page 24, engagement has never been the issue. The issue has been Chemtrade's unwillingness to come to the table with a bona fide offer that gives you full and fair value for your company.
Last year, after a fulsome sale process, we agreed to be acquired by Superior at an implied value of $1.70 per Canexus share. It's important for you to understand that the sale process was a response to a non-binding and unsolicited proposal from Chemtrade at $1.90 per share, a proposal that Chemtrade neglected to mention in its take-over bid circular. Chemtrade also failed to mention that over the course of that process, on more than one occasion Chemtrade shifted the conditions on which it was willing to acquire your company, including significantly reducing the price at which it was prepared to transact.
The Superior transaction failed to close for reasons beyond our control, being non-approval by the US Federal Trade Commission. But the value-maximization process that led to the Superior transaction was a clear demonstration of our willingness to transact at an appropriate price. Now, with all the improvements implemented since 2015, Canexus is worth more, not less.
Your Board, after a full review and with the advice of external financial, legal and shareholder services advisors, recommends that shareholders reject the Chemtrade offer. Many large shareholders have indicated to us that they will not tender at $1.50 and no shareholders have indicated to us that they will tender at that price. By refusing to tender your shares, you send an important message: $1.50 per share isn't fair value.
We urge you to read our Directors' Circular, where you will find a full discussion of the background to Chemtrade's offer and the many compelling reasons to reject it.
To reject the Chemtrade bid, simply Take No Action. Do not tender your Canexus shares to Chemtrade's offer. If you have tendered your shares in error and wish to withdraw, simply ask your broker or Kingsdale Shareholder Services (see contact information below) to assist you with this process.
Thank you for your consideration and for your support.
Sincerely,
| | |
| --- | --- |
|   |   |
| "David Collyer" | "Arthur N. Korpach" |
| David Collyer | Arthur N. Korpach |
| Chairman of the Board | Director & Chair, Special Committee |
| Canexus Corporation | Canexus Corporation |
|   |   |
About Canexus
Canexus produces sodium chlorate and chlor-alkali products largely for the pulp and paper and water treatment industries. Our four plants in Canada and two at one site in Brazil are reliable, low-cost, strategically located facilities that capitalize on competitive electricity costs and transportation infrastructure to minimize production and delivery costs. Canexus targets opportunities to maximize shareholder returns and delivers high-quality products to its customers and is committed to Responsible Care® through safe operating practices. Canexus' common shares (CUS) and debentures Series IV - CUS.DB.B; Series V - CUS.DB.C; Series VI - CUS.DB.D) trade on the Toronto Stock Exchange. More information about Canexus is available at www.canexus.ca.
Forward-Looking Statements
This news release contains forward-looking statements and information relating to expected future events and financial and operating results of the Corporation and its subsidiaries, including with respect to: expectations respecting Canexus' prospects for growth, profitability, debt reduction and shareholder value creation; statements respecting execution of Canexus' strategic plan; the consequences of the Chemtrade Offer; the availability of superior offers or alternatives emerging from Canexus' value maximization process; the availability of synergies to potential acquirors of Canexus; material compliance with regulations and laws under regulatory and environmental regimes; and energy market conditions. The use of the words "expects", "anticipates", "continue", "estimates", "projects", "should", "believe", "plans", "intends", "may", "will" or similar expressions are intended to identify forward-looking statements. Forward-looking statements involve known and unknown risks, uncertainties and other factors that may cause actual results to differ materially from those anticipated in such forward-looking statements for a variety of reasons, including market and general economic conditions, future costs, treatment under governmental regulatory, tax and environmental regimes and the other risks and uncertainties detailed under "Risk Factors" in the Corporation's Annual Information Form filed on the Corporation's SEDAR profile at www.sedar.com. Management believes the expectations reflected in these forward-looking statements are currently reasonable but no assurance can be given that these expectations will prove to be correct and such forward-looking statements should not be unduly relied upon. Due to the potential impact of these factors, the Corporation disclaims any intention or obligation to update or revise any forward-looking statements, whether as a result of new information, future events or otherwise, unless required by applicable law. Any financial outlook information contained in this news release about prospective results of operations, financial position or cash flows is based on assumptions about future events including economic conditions and proposed courses of action, based on Management's assessment of the relevant information currently available. Readers are cautioned that such financial outlook information contained in this news release should not be used for purposes other than for those for which it is disclosed herein.
Further information:

Dean R. Beacon
Senior Vice President, Finance and CFO
(403) 571-7300

Sarah Scott
Investor Relations
(403) 571-7397

Media contact:
Longview Communications Inc.
Alan Bayless
(604) 694 6035
Phoebe Buckland
(416) 649 8008

Shareholder contact:
Kingsdale Shareholder Services
1-866-581-0507
contactus@kingsdaleshareholder.com