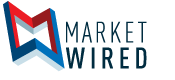 BtoC Marketers Spending More on Content Marketing But Are Challenged to Produce High Quality Content Rapidly
/EINPresswire.com/ -- Content Marketing Institute Releases New Research on State of BtoC Content Marketing in North America Sponsored By Hightail
CAMPBELL, CA--(Marketwired - October 19, 2016) - Marketers may wish they had a magic wand to help them deliver the volumes of engaging, compelling content with speed without compromising on quality. The world's most cited B2C content marketing research reveals that 86% of companies are investing in content marketing, 73% plan to produce more original content and 42% plan to increase their content marketing budget.
Marketers struggling with content marketing programs cited content creation challenges, lack of time and lack of strategy as their top three issues. Seventy-seven percent of marketers who said their programs were more successful attribute it to higher quality and more efficient content creation.
The Content Marketing Institute, a UBM company, along with MarketingProfs, today released the highly-cited report B2C Content Marketing: 2017 Benchmarks, Budgets and Trends-North America, which was sponsored by Hightail, the creative collaboration application.
"Content marketers are struggling to keep up with the demands of their jobs. They must consistently produce the breakthrough creative which power their existing and new content programs. The survey results reveal that a majority of marketers still struggle with the creative development process and it is hurting their program's results," said Deborah Holstein, VP, Marketing, Hightail. "We are excited help bring these insights to light as it's more important than ever for marketers to find ways to streamline their creative review and approval cycles to speed their content to market."
Other key findings:
• 77% attribute increase in their content marketing's overall success to higher quality, more efficient content creation
• For those struggling with success, top issues include strategy (49%), not enough time devoted (48%) and content-creation challenges (37%)
• Almost half (49%) rely only on a small (or one person) content marketing team to serve the entire organization
• 69% agree that their organizations value creativity/craft in content creation and production
• 76% of companies with a strategy say it includes a plan to operate content marketing as an ongoing business process not simply a campaign
• 73% plan to create more content in 2017 than 2016; while 54% say that content marketing has become a greater priority
• 78% use analytical tools while only 15% use collaborative workflow software
For an infographic and other assets: https://ea.spaces.hightail.com/space/T8QC8
Hightail, a creative collaboration solution used by over 50 million content marketers and creative teams worldwide, streamlines how marketers and their creative teams review, improve and approve great content to get in front of audiences faster. Learn about Hightail.
"Forty-eight percent of B2C marketers who reported that the success of their organization's overall content marketing approach has been stagnant over the last year attribute it to not enough time devoted to content marketing," says Joe Pulizzi, founder, Content Marketing Institute, and author of four content marketing books including Content Inc. "There are many things marketers can do to get better results with the time that they do have available; for example, they can document their content marketing strategy, put systems in place that promote good communication among their team members, and prioritize what's working over what's not."
The seventh annual B2C Content Marketing: 2017 Benchmarks, Budgets, and Trends--North America reports on the 480 B2C marketers in North America who took the seventh annual content marketing survey. The survey generated 2,562 responses from marketers around the globe representing a full range of industries and a wide range of company sizes.
To download the Content Marketing Institute Report: http://contentmarketinginstitute.com/2016/10/research-b2c-content-marketing
About Hightail
Hightail is the essential creative collaboration application for marketing and creative teams to develop compelling visual creative content and speed their time to market. With one place to share, review and approve all different media, Hightail streamlines the process and makes teams agile. Based in Campbell, CA, Hightail serves more than 50 million creative collaborators worldwide. Hightail recently added a new, real-time project dashboard that keeps the entire team on the same page, seamlessly moving forward across multiple projects. Learn more at www.hightail.com.
About Content Marketing Institute
Content Marketing Institute is the leading global content marketing education and training organization, teaching enterprise brands how to attract and retain customers through compelling, multichannel storytelling. CMI's Content Marketing World event, the largest content marketing-focused event, is held every September in Cleveland, Ohio, USA, and the Intelligent Content Conference event is held every spring. CMI publishes the bi-monthly magazine Chief Content Officer, and provides strategic consulting and content marketing research for some of the best-known brands in the world. Watch this video to learn more about CMI, a UBM company. To view all research and to subscribe to our emails visit www.contentmarketinginstitute.com
About Marketing Profs
MarketingProfs offers real-world education for modern marketers. More than 600,000 marketing professionals worldwide rely on our free daily publications, virtual conferences, MarketingProfs University, and more to stay up to date on the most important trends and tactics in marketing -- and how to apply them to their businesses. Visit MarketingProfs.com for more.