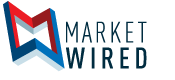 Dealnet Announces Preliminary Consumer Finance Originations and Securitizations for Q3 2016
/EINPresswire.com/ -- TORONTO, ONTARIO--(Marketwired - Oct 19, 2016) - Dealnet Capital Corp. ("Dealnet" or the "Company") (TSX VENTURE:DLS) has released preliminary selected financial information for the quarter ended September 30, 2016. Starting with this quarter, the Company will provide preliminary selected financial information ahead of the release of the Company's full results.
The Company originated a record $23 million of new consumer finance receivables during the current quarter, an increase from $20 million during the second quarter of 2016.


The Company received record gross proceeds of $21 million from the securitization of consumer finance receivables during the current quarter, utilizing the new and renewed secured borrowing facilities announced in July 2016.
"We are pleased to report record originations and securitizations in the third quarter, reflecting a successful relationship with our funding partners. With the addition and renewal of lending facilities announced in July 2016, and the subsequent utilization of those facilities, we are able to achieve planned origination volumes. Our organically generated capital now serves to underpin the growth needs of the Company" commented Michael Hilmer, Chief Executive Officer of Dealnet.
The securitization of finance receivables is a regular part of the Company's operations, as the securitization process returns cash to the Company. When the Company originates a new finance contract:
The contract is funded through the use of either the Company's own cash, or the secured debenture facilities available to the Company;
The Company then securitizes pools of finance contracts on a regular and recurring basis with its secured borrowing funders;
This returns cash back to the Company which, in conjunction with existing cash and borrowing facilities, it uses to fund new finance contracts.
This process was successfully completed multiple times during the third quarter and is normal course business for the Company.
The full results for the quarter ended September 30, 2016 are scheduled for release on November 29, 2016 before market open. A conference call to discuss Dealnet's financial results will be held thereafter at 10:00 A.M. as detailed below.
Q3 2016 CONFERENCE CALL DETAILS:
DATE:
Tuesday November 29, 2016
TIME:
10:00 A.M. EST
DIAL IN NUMBER:
Local / International: 416-340-2216
North American Toll Free: 866-223-7781
REPLAY NUMBER:
Local / International: 905-694-9451
North American Toll Free: 800-408-3053
Passcode: 1838236
WEBSITE:
To view the press release or any additional financial information, please visit the Investor Relations section of the Dealnet website at: http://www.dealnetcapital.com/investors/
About Dealnet Capital Corp.
Dealnet is an engagement enabled consumer finance company that is initially focused on home improvement finance solutions including heating ventilation and air conditioning financing and leasing. Dealnet leverages its large scale customer service and engagement technology platform to attract home improvement dealers by providing front and back office services to them resulting in dealer origination growth.
For additional information please visit www.sedar.com.
Neither the TSX Venture Exchange nor its Regulation Services Provider (as that term is defined in policies of the TSX Venture Exchange) accepts responsibility for the adequacy or accuracy of this release.