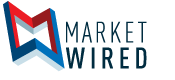 RMG Launches MAX LED -- A Superior Line of Display Solutions
/EINPresswire.com/ -- New flexible LED displays combined with proven RMG(R) technology offer customers unmatched range of large-scale digital signage solutions and expanded revenue stream
DALLAS, TX--(Marketwired - Oct 19, 2016) - RMG Networks Holding Corporation (NASDAQ: RMGN), or RMG, a leading provider of technology-driven visual communications, has announced the addition of RMG MAX, customizable LED display solutions for indoor and outdoor market applications. RMG's new MAX series is a continuation of a heritage began over 35 years ago when RMG launched its industry leading LCD display screens. 
The LED display market for outdoor digital signage is projected to grow 26.5% CAGR from 2016 to 2024, to exceed $22.4B in 2024. RMG is ideally poised to participate in this growing market as it leverages the existing relationships with its customer base including many of the largest companies in the United States and leading customers throughout Europe and the Middle East.
RMG MAX is a new state of the art visual communications solution built on the unmatched performance of LED panel technology and RMG's world-class content management powerhouse. MAX rounds out RMG's product offerings with a wide range of configurable LED screen sizes to deliver large-scale messaging and information with high impact and engagement.
"RMG is one of the few digital signage companies offering a full custom LED solution that scales to high image HD quality, 4K and beyond," says RMG President and CEO Bob Michelson. Further, Michelson indicates: "Combining this exciting new LED technology with our high-quality content management software positions RMG to develop a new revenue stream."
RMG MAX LED display signs are fully customizable featuring multiple options in indoor, outdoor, mesh, and curved screens with no size limitations. RMG MAX screens are perfect for retail, campus, stadiums, hospitality, and real estate development applications and are flexible enough to be displayed anywhere. 
"RMG MAX LED solutions are a great addition to our strong visual display product lines, providing even more options for our customers," says Michelson. "We are excited to deliver brilliant content on a much larger scale across a wide range of indoor and outdoor environments. MAX is the latest breakthrough product in our over 35-year history of implementing state-of-the-art technology around the world." 
RMG MAX LED visual solutions integrate with RMG's current software and creative content media players to further leverage the strength of existing platforms. The dependability of MAX LED, along with RMG's one point of contact for a turnkey solution, provides another dynamic solution in RMG's arsenal of digital signage communications for customers.
For more information on RMG MAX and how intelligent digital signage solutions can improve business productivity, visit http://rmgmax.com.
About RMG
RMG (NASDAQ: RMGN) goes beyond traditional communications to help businesses increase productivity, efficiency, and engagement through intelligent digital signage messaging. By combining best-in-class software, hardware, business applications, and services, RMG offers a single point of accountability for integrated data visualization and real-time performance management. The company is headquartered in Dallas, Texas, with additional offices in the United States, United Kingdom, and the United Arab Emirates. For more information, visit rmgnetworks.com.
Cautionary Note Regarding Forward-Looking Statements
Except for historical information contained herein, the matters set forth in this release are "forward-looking statements" within the meaning of the safe harbor provisions of the U.S. Private Securities Litigation Reform Act of 1995. Forward-looking statements can be identified by words such as: "develop", "position", "anticipate," "intend," "plan," "goal," "seek," "believe," "project," "estimate," "expect," "strategy," "future," "likely," "may," "should," "will" and similar references to future periods. Examples of forward-looking statements include, among others, statements we make regarding expected future operating results, such as our ability to sell LED screens and generate product revenue therefrom, develop new content, new technology or solutions, new positioning, our ability to win new customers and our ability to appeal to new market segments. The forward-looking statements set forth above involve a number of risks and uncertainties that could cause actual results to differ materially from any such statement, including the risks and uncertainties discussed in the company's Safe Harbor Compliance Statement for Forward-Looking Statements included in the company's recent filings, including Forms 10-K and 10-Q, with the Securities and Exchange Commission. The forward-looking statements speak only as of the date made, and the company undertakes no obligation to update these forward-looking statements.
Media Contact
Seth Menacker
TallGrass Public Relations
(201) 638-7561
Email Contact