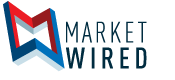 Stantec signs letter of intent to acquire Edmonton-based Architecture Tkalcic Bengert
/EINPresswire.com/ -- 60-person diversified design firm to bolster Stantec's Edmonton building design practice
EDMONTON, ALBERTA--(Marketwired - Oct 19, 2016) - Global design firm Stantec (TSX:STN)(NYSE:STN) has signed a letter of intent to acquire Edmonton, Alberta-based Architecture Tkalcic Bengert (Arch/TB), a 60-person design studio that fuses expertise in architecture, interior design, creative services, urban planning, and technical consulting.
Arch/TB's diversified portfolio is well-aligned with recent commitments to public spending. Arch/TB facilities include cultural, community, sport and recreational, educational, retail, commercial, and multifamily residential with an emphasis on seniors' care.
"Arch/TB is a well-diversified practice that will play a significant role in enhancing and supporting our buildings practice throughout our Canada Prairies and Territories geography," says Bob Gomes, Stantec's president and CEO. "The addition of Arch/TB's design experts more than doubles the number of local architectural staff in Edmonton, creating a diverse center of design excellence."
From sports and recreation facilities planning and design to commercial urban village development, Arch/TB's architecture and interior design experience in Alberta is reflected in several high-profile building projects:
The architecturally stunning, state-of-the-art curved design (as a subconsultant to 360 Architects, now HOK) of the multipurpose Rogers Place Arena features amazing natural light, the largest high-definition scoreboard in any NHL arena, an iconic 2,322-square-metre (25,000-square-foot) atrium entrance known as Ford Hall, and links to the downtown Ice District's entertainment area.


The $52 million expansion and renovation of Edmonton's Winspear Centre integrates immersive arts experiences with practical commercial uses to increase community impact and engagement.


The Philip J. Currie Dinosaur Museum in Wembley, Alberta - one of the world's foremost museums of paleontology - was designed in association with Teeple Architects, to capitalize on the topographical changes of the site's nearby dinosaur bone bed, making the inside visible from the outside.


The $55-million retrofit for the Stanley A. Milner Library, in conjunction with Teeple Architects, includes an innovative and sustainable design of a new building façade, envelope renewal, and necessary facility upgrades for the City of Edmonton's main library, and introduces a fresh face to a structure with a vital civic role in the Edmonton Downtown Arts District.


The new LEED-NC Silver, 1393-square-metre (15,000 square-foot) Ellerslie Fire Station, is one of four fire halls Arch/TB, in collaboration with Johnston Davidson Architecture + Planning, designed for the City of Edmonton and the Edmonton Fire Rescue Department. The station is built on a triangular site that incorporates an apron design for easy emergency vehicle access, integrates sustainable materials, and creates a public green space.

"We're immensely proud of the contributions our designs have made to Edmonton and the surrounding area. Stantec's community values align with ours, making this an exciting step forward for us," says Brian Bengert, principal with Arch/TB. "Joining Stantec now gives our people opportunities to pursue diverse, large-scale projects not just in Edmonton, but throughout Western Canada, and beyond."
About Stantec
We're active members of the communities we serve. That's why at Stantec, we always design with community in mind.
The Stantec community unites approximately 22,000 employees working in over 400 locations across six continents. Our work-engineering, architecture, interior design, landscape architecture, surveying, environmental sciences, project management, and project economics, from initial project concept and planning through design, construction, and commissioning-begins at the intersection of community, creativity, and client relationships. With a long-term commitment to the people and places we serve, Stantec has the unique ability to connect to projects on a personal level and advance the quality of life in communities across the globe. Stantec trades on the TSX and the NYSE under the symbol STN. Visit us at stantec.com or find us on social media.